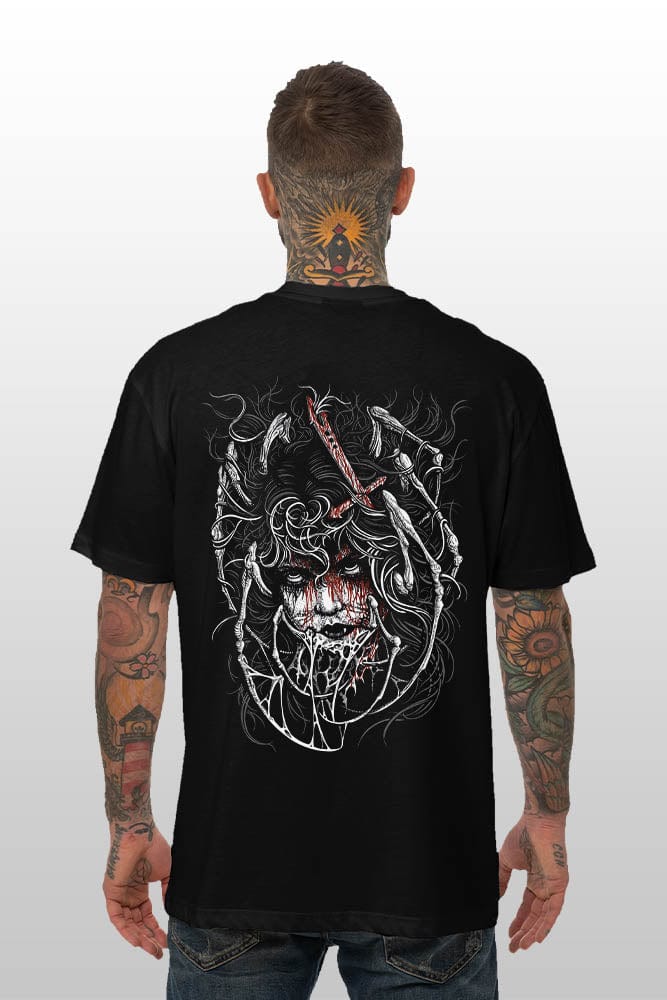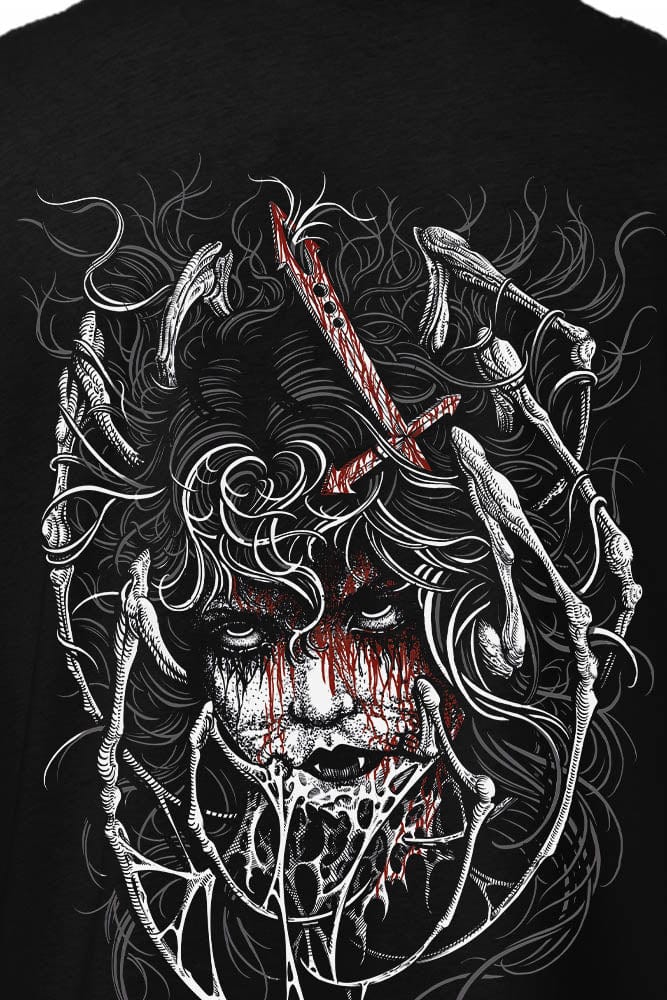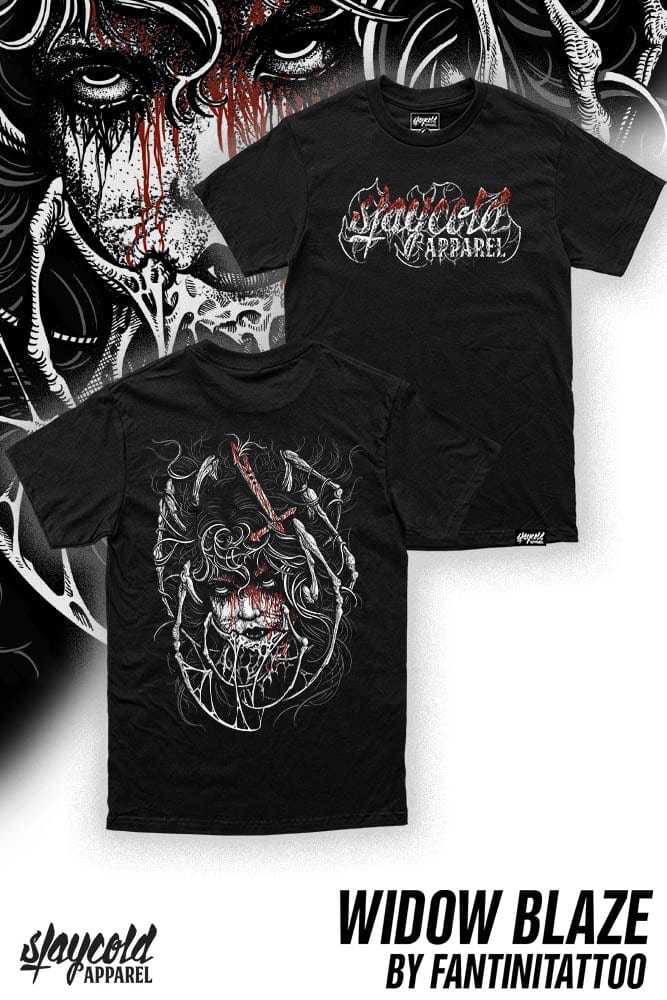 Widow Blaze - T-Shirt
---
Beware! The "Widow Blaze" design by our friend Fantinitattoo is a chilling homage to the mythical Jorōgumo from Japanese folklore. This legendary creature disguises itself as a seductive woman, ensnaring unsuspecting victims in her web of deception. But don't be fooled! When it's too late to escape, her true spider nature is unveiled. With this tee, you join the daring ones who embrace the "Widow Blaze", and stay one step ahead of her tangled game. Hurry, for time is running out before she captures you in her threads of darkness.

Material: 100% cotton
Colour: black
Print: screenprint on the front & back
Fit: unisex - EU sizing - regular fit

For a 1.80m tall person, we recommend size L.

Influenced & designed by tattoo artists.
We proudly stand behind every product we make.
Artwork by @fantinitattoo