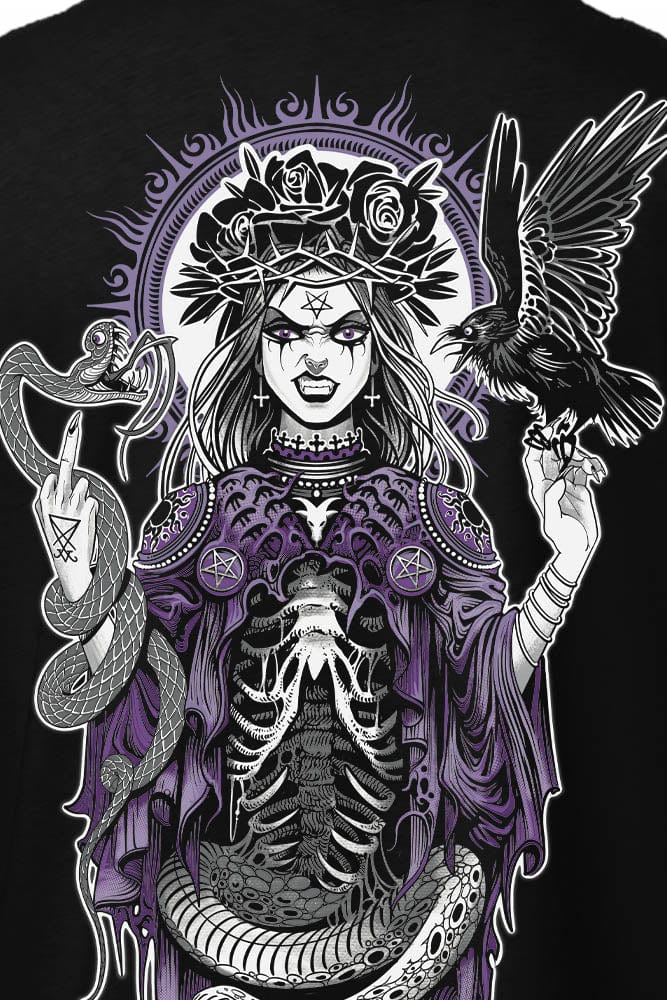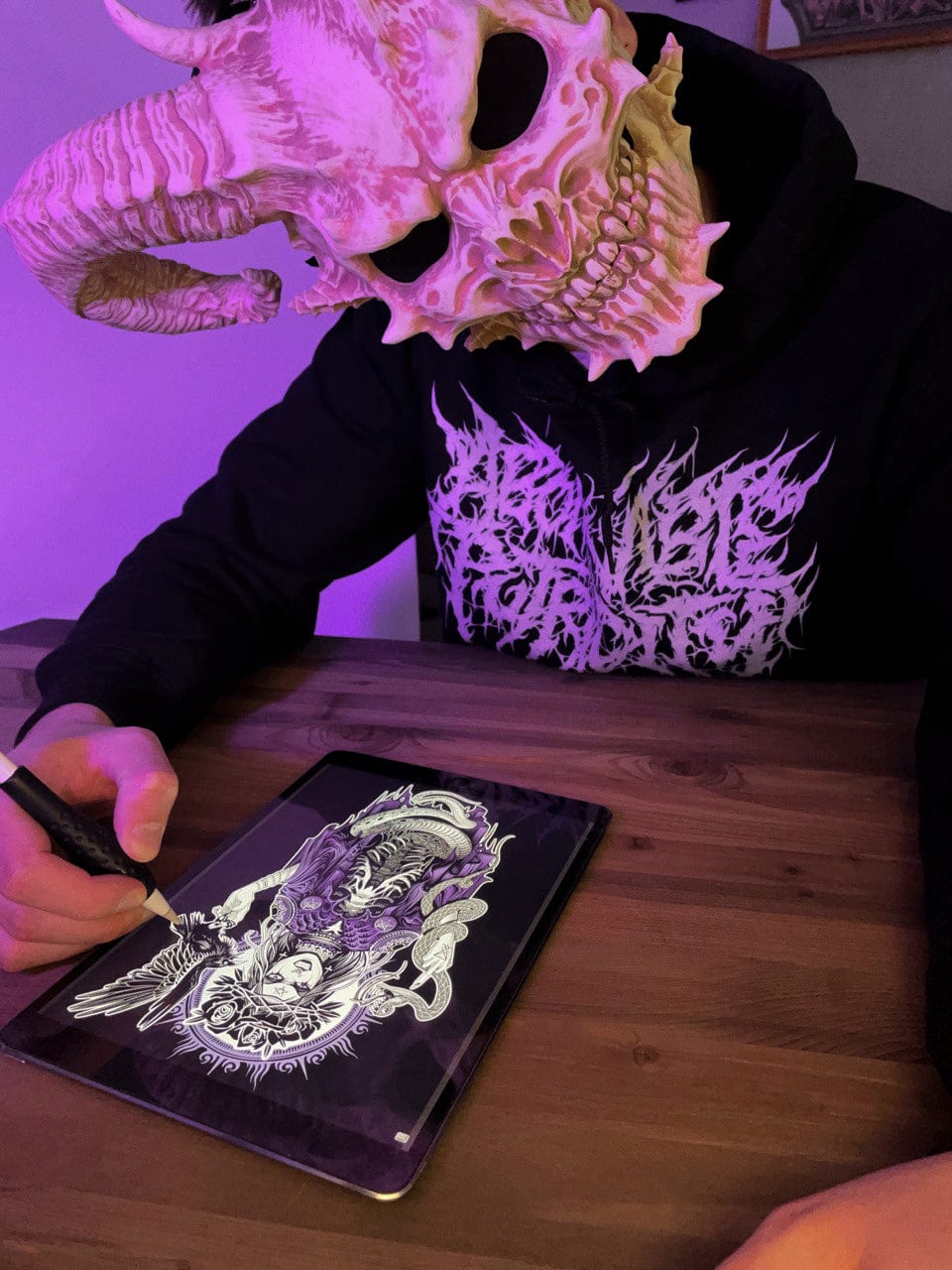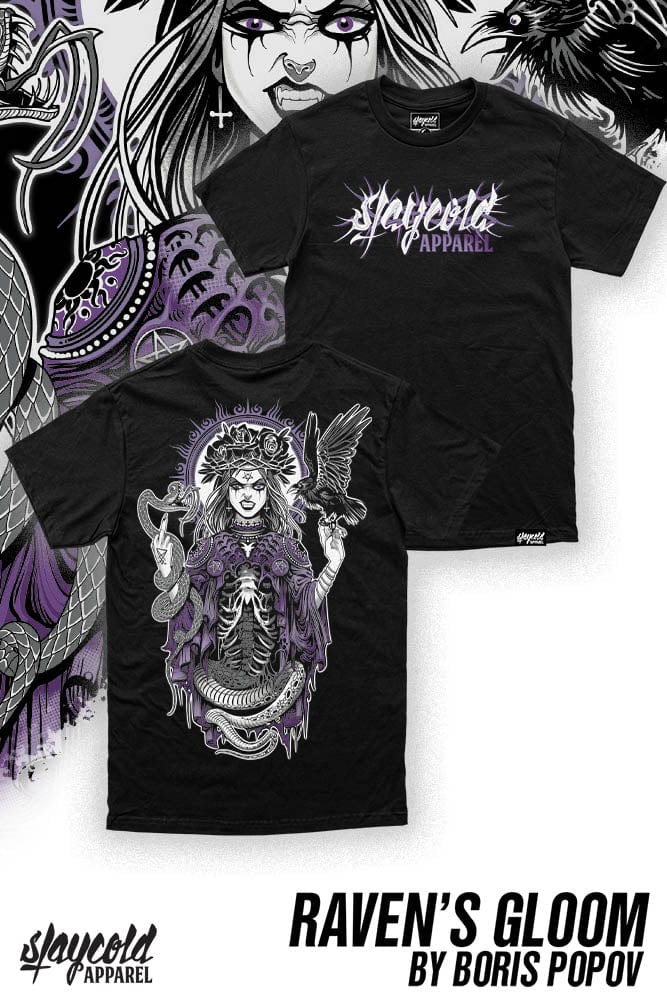 Raven´s Gloom - T-Shirt
---
The "Raven's Gloom" Shirt by our friend Boris Popov is pure magic, merging occult aesthetics with an irresistible touch of mystique. You just can't resist being captivated by the mesmerizing goddess channelling the power of the dark side. With a raven perched upon her hand and a snake coiled around the other, she becomes a symbol of mystery and profound transformation. The raven embodies wisdom and hidden knowledge, while the snake represents the rebirth and shedding of the past. Ride the waves of change and embrace your own metamorphosis with this extraordinary tee.

Material: 100% cotton
Colour: black
Print: screenprint on the front & back
Fit: unisex - EU sizing - regular fit

For a 1.80m tall person, we recommend size L.

Influenced & designed by tattoo artists.
We proudly stand behind every product we make.
Artwork by @boris_popov_