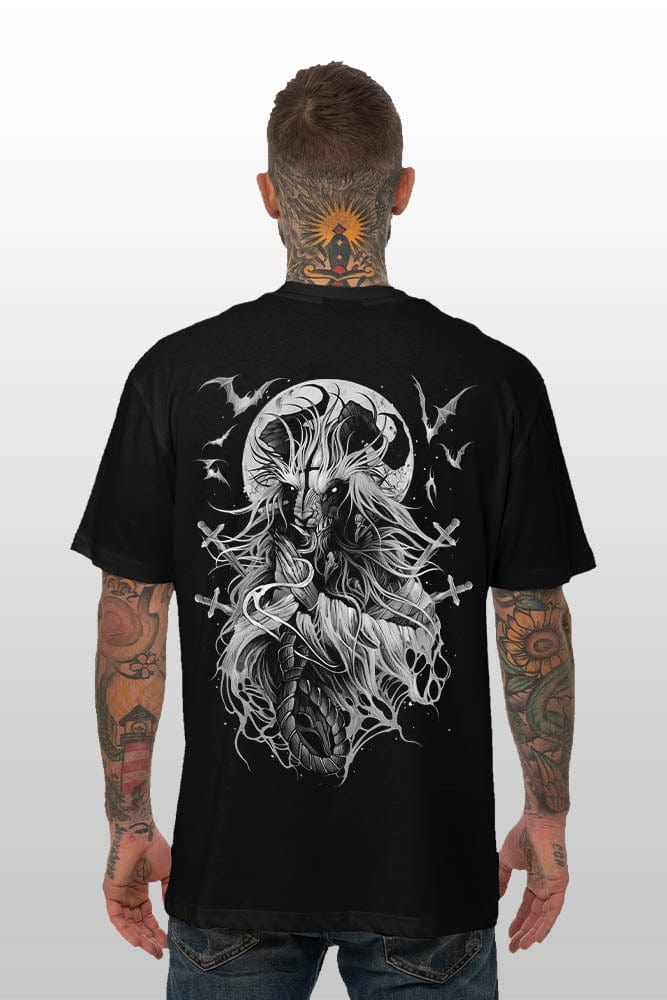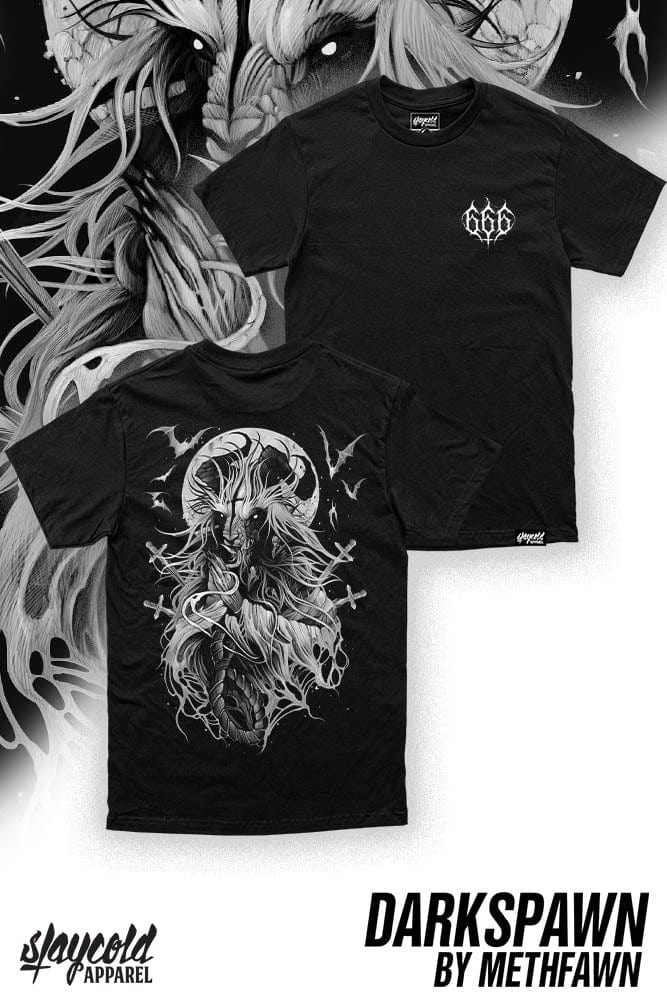 Darkspawn - T-Shirt
---
Dive into the depths of the forbidden with the mesmerizing "Darkspawn"design by our friend Methfawn. Behold the goat-headed deity, the embodiment of darkness and wisdom, standing at the crossroads of the occult. "Darkspawn"reveals the primal force that emerges from shadows, a testament to the duality of existence. It signifies the awakening of hidden potential, the birth of an inner power that defies societal norms.

Material: 100% cotton
Colour: black
Print: screenprint on the front & back
Fit: unisex - EU sizing - regular fit

For a 1.80m tall person, we recommend size L.

Influenced & designed by tattoo artists.
We proudly stand behind every product we make.
Artwork by @methfawn