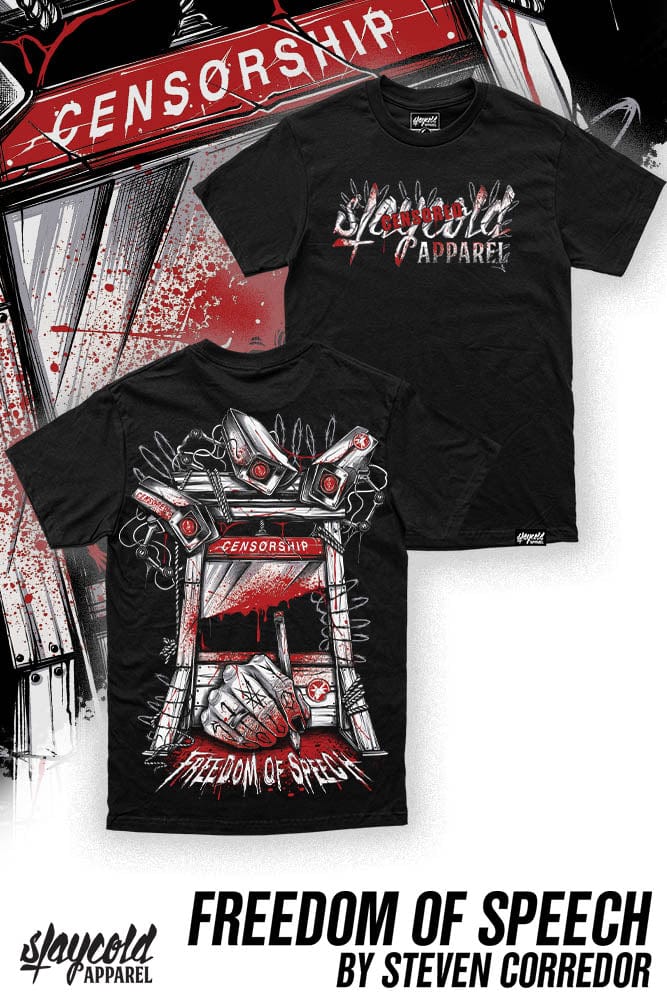 Freedom of Speech - T-Shirt
---
In a reality where our voices can be oppressed, this T-Shirt stands as a symbol of resistance. The "Freedom of Speech" tee by Steven Corredor is a powerful reminder of the importance of speaking your truth, especially in a world that tries to silence you. The hand holding the pen, writing the words "freedom of speech," represents the power we possess to express ourselves. Stand tall, be bold, and speak your mind fearlessly. In a society that can sometimes feel like a guillotine, your words can be the weapon that cuts through the chains of oppression. Your voice matters, so let it be heard.
Material: 100% cotton
Colour: black
Print: screenprint on the front & back
Fit: unisex - EU sizing - regular fit

For a 1.80m tall person, we recommend size L.

Influenced & designed by tattoo artists.
We proudly stand behind every product we make.
Artwork by Steven Corridor