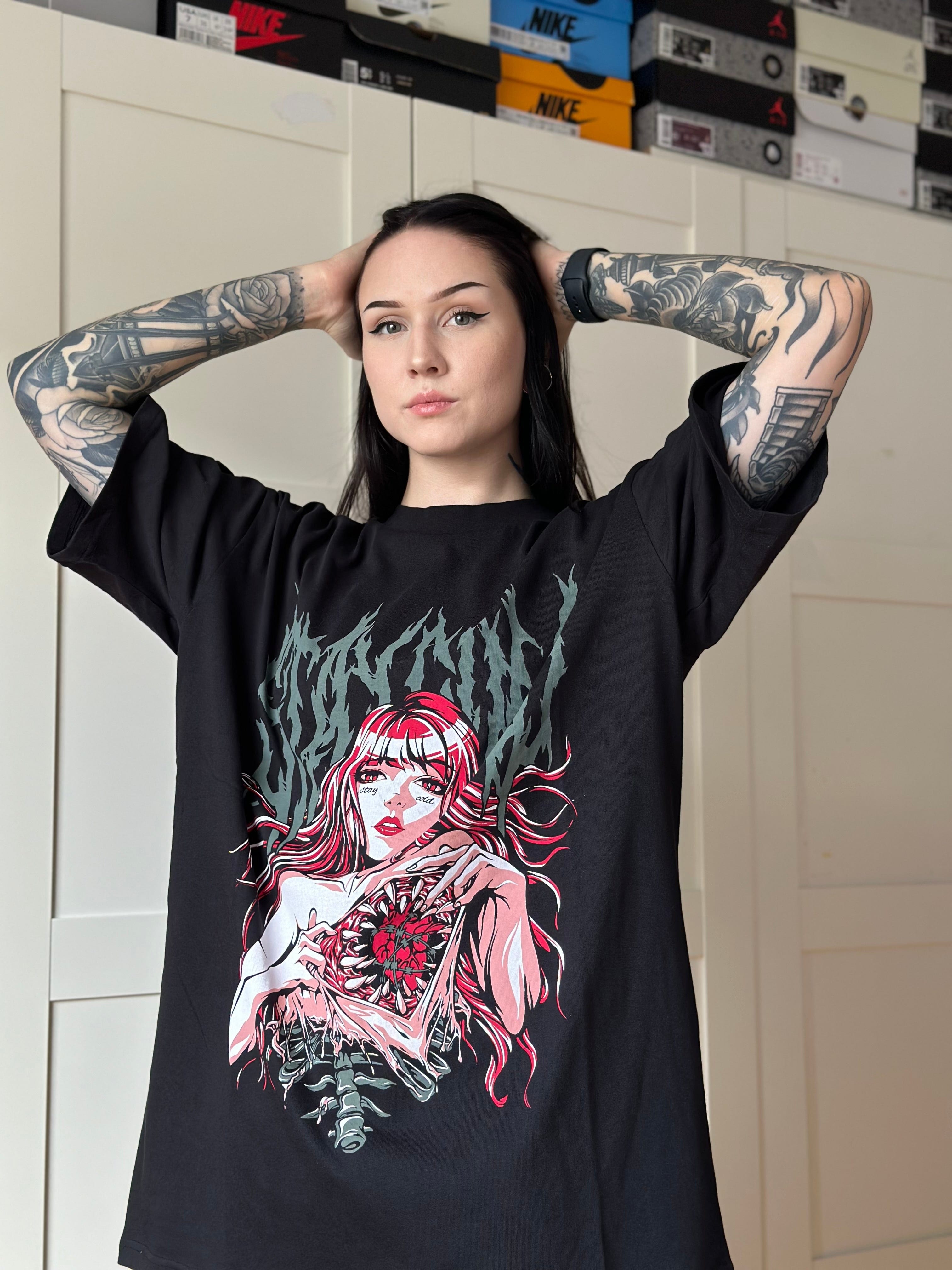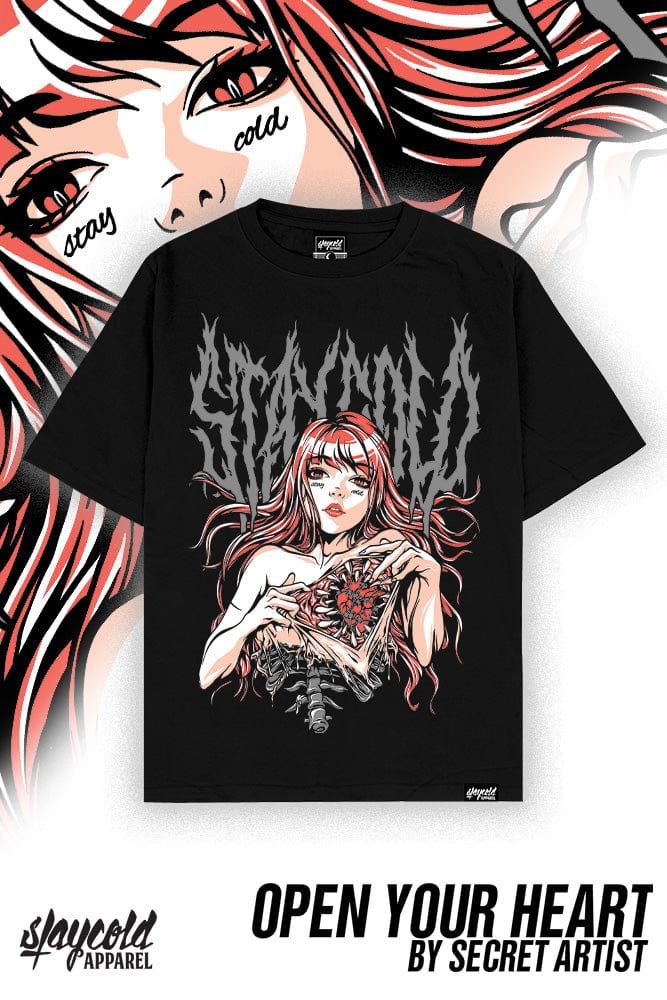 Open Your Heart - Oversized T-Shirt
---
117.+ wear our pieces & defeat conformity
The "Open Your Heart" Oversized T-Shirt is another masterpiece crafted by our Secret Artist. In this daring artwork, we took "Open Your Heart" quite literally. A captivating female character takes center stage, her chest in frontal perspective, reminiscent of a iconic manga allure. But it's her chest that holds the mesmerizing mystery—a gaping maw, brimming with menacing teeth, unveils her anatomical heart. Bound by the unforgiving embrace of barbed wire, her heart pulses with untamed vitality. Below, her ribcage stands exposed, a testament to her vulnerability and strength intertwined. "Open Your Heart" is an ode to embracing the depths of your soul, daring to reveal the raw, untamed beats that define you. In a world of conformity, let your heart run wild
Material: 100% cotton
Colour: black
Print: screenprint on the front & back
Fit: unisex - EU sizing- oversized - for regular fit pick the smaller size
For a 1,80 m tall person, we recommend size L.

This is our new and improved tee with an updated fit - please check the size chart to find your size.
Influenced & designed by tattoo artists.
We proudly stand behind every product we make.
Artwork by secret artist
This product has no reviews yet.