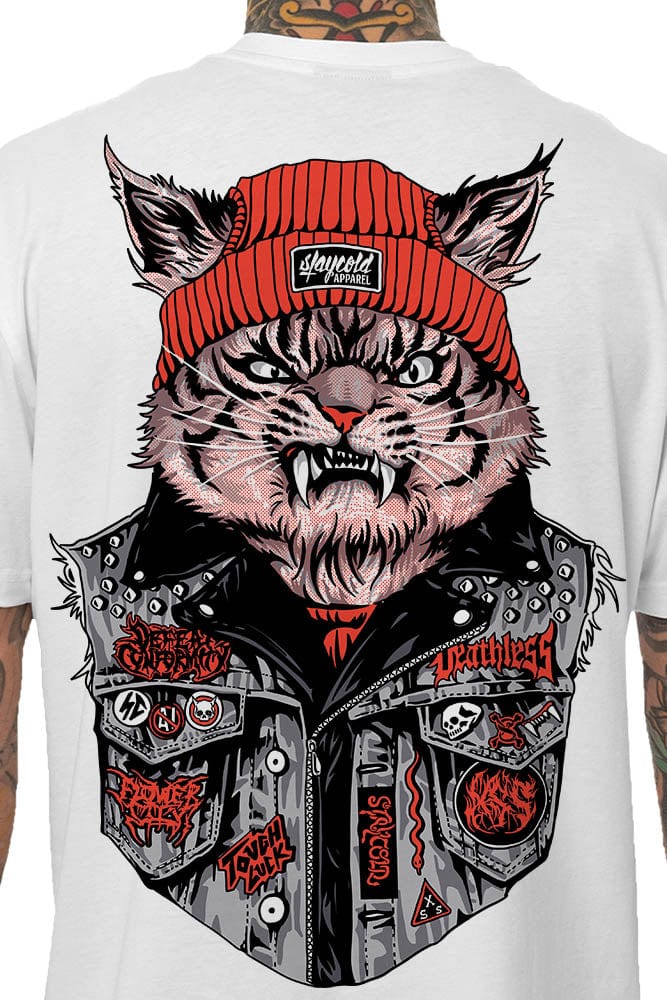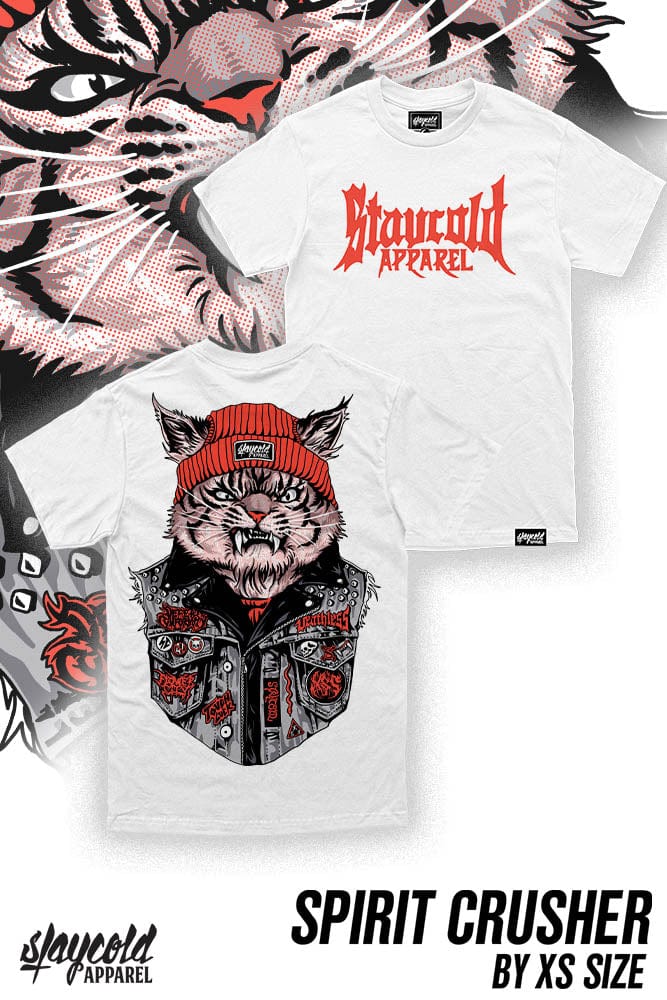 Spirit Crusher - T-Shirt
---
With the bold and fun "Spirit Crusher" Tee by our friend XS Size, you'll be sure to show the world that you're not someone to be messed with. Featuring an angry-looking tiger sporting a death metal vest with patches and a Stay Cold hat, this design is the perfect way to show the world that you won't be defeated.

Material: 100% cotton
Colour: white
Print: screenprint on the front & back
Fit: unisex - EU sizing - regular fit

For a 1.80m tall person, we recommend size L.

Influenced & designed by tattoo artists.
We proudly stand behind every product we make.
Artwork by @thexssize