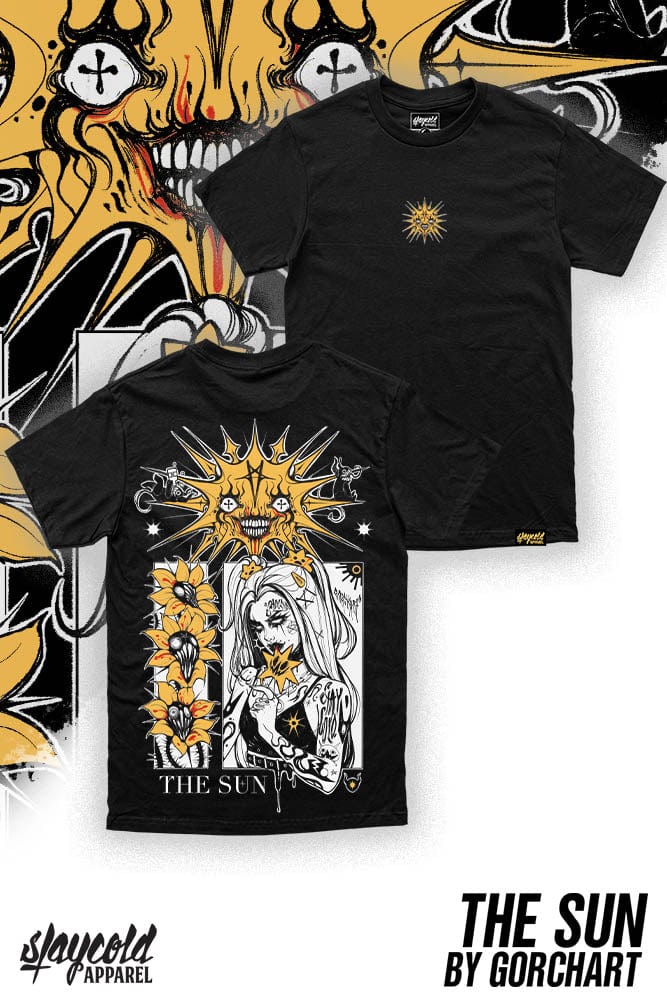 The Sun - T-Shirt
---
Enter our "Hall of Fame" collection and bask in the blazing brilliance of "TheSun" Tee by the one and only Gorchart. Inspired by the radiant "Sun" tarot card, Gorchart brings its gory twist to the forefront. This design speaks of eternal illumination, where shadows yield to the relentless glow. With this tee, for even in the darkest of times, you'll shine with the ferocity of an occult star.

This item is a special reissued edition and comes with a unique hem tag. 
Material: 100% cotton
Color: black
Print: screenprint on the front & back
Fit: unisex - EU sizing - regular fit

For a 1.80m tall person, we recommend size L.

This is our new and improved tee with an updated fit - please check the size chart to find your size.
Influenced & designed by tattoo artists.
We proudly stand behind every product we make.
Artwork by @gorchart