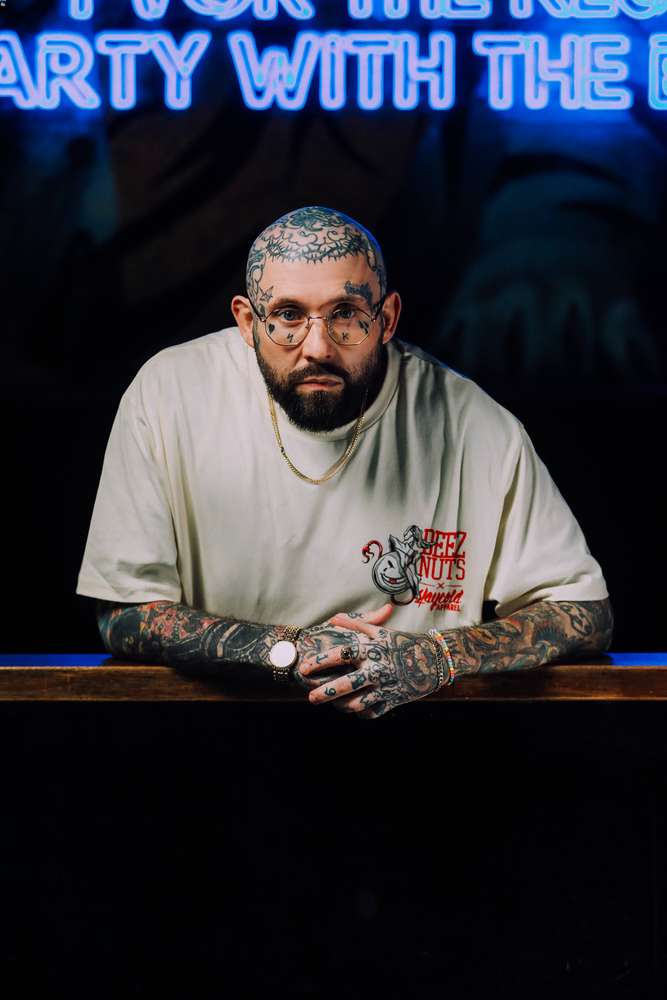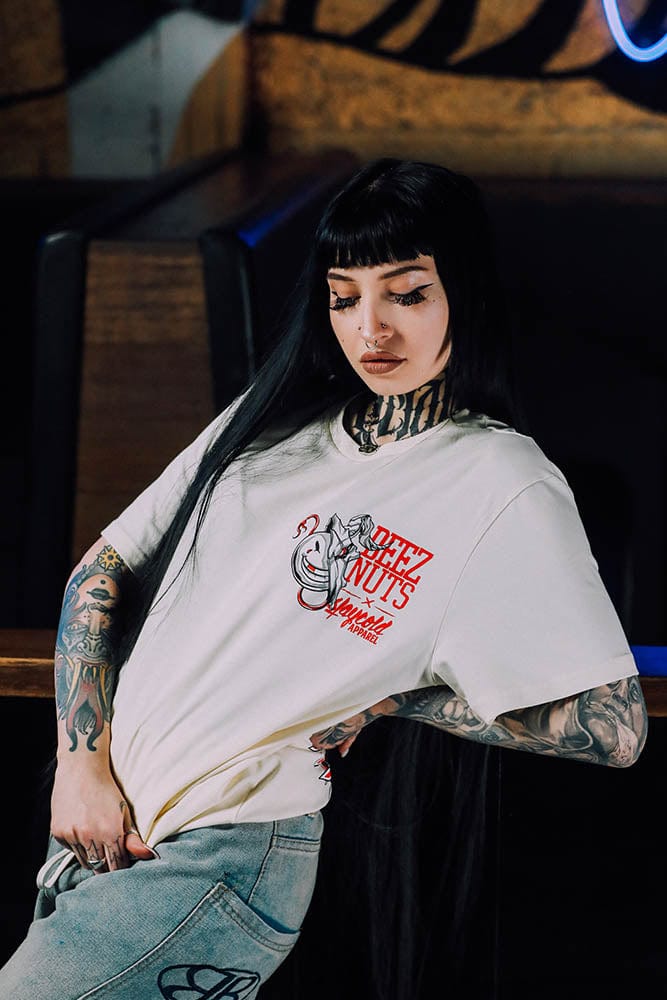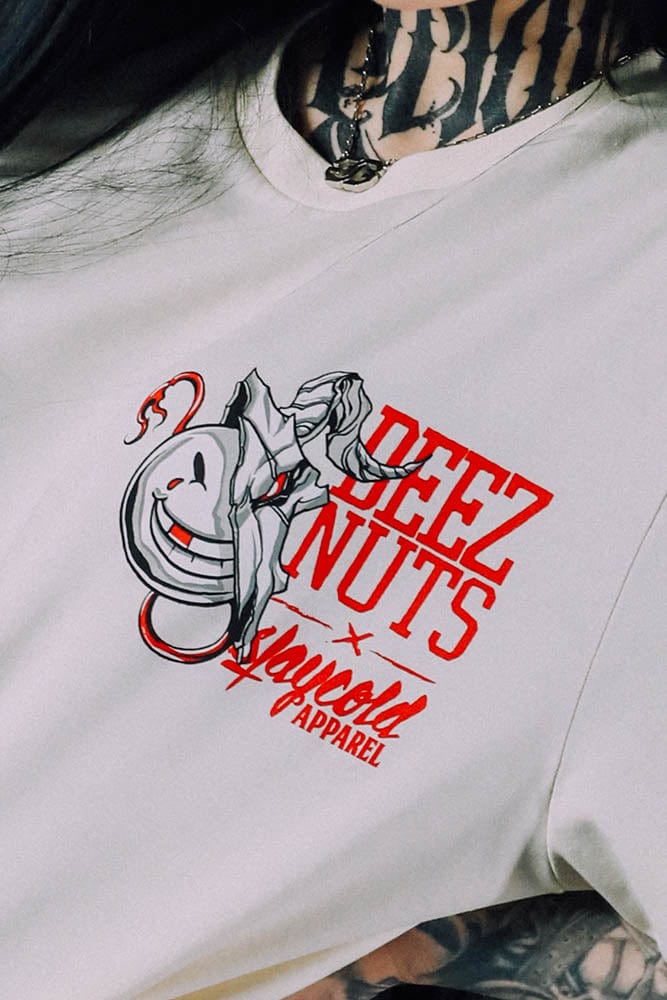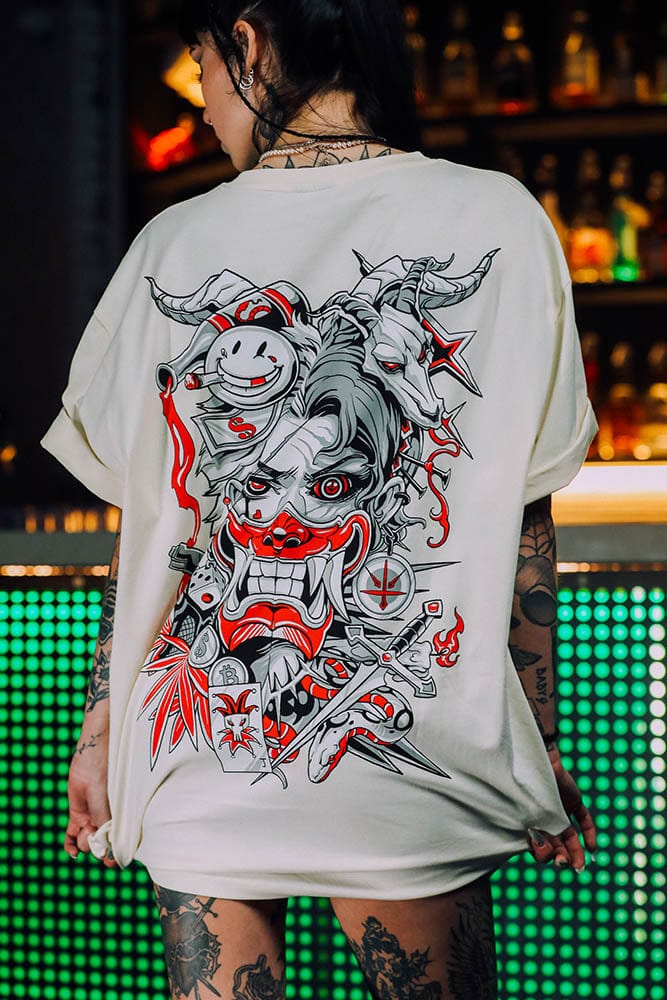 Unholy Union - T-Shirt
---
Together with Deez Nuts and Stay Cold you will rewrite the rules of style with the "Unholy Warrior" T-Shirt, created togehter with our friend Nick Filbert. This artwork is the ultimate fusion of street style and hardcore energy, made for the rule- breakers and style rebels who redefine the fashion game. One side embodies the essence of Deez Nuts, while the other proudly represents Stay Cold, creating a unique, badass artwork that's a whole vibe in itself.
Material: 100% cotton
Colour: sand
Print: screenprint on the front & back
Fit: unisex - EU sizing - regular fit

For a 1.80m tall person, we recommend size L.

Influenced & designed by tattoo artists.
We proudly stand behind every product we make.
Artwork by @nickfilbert