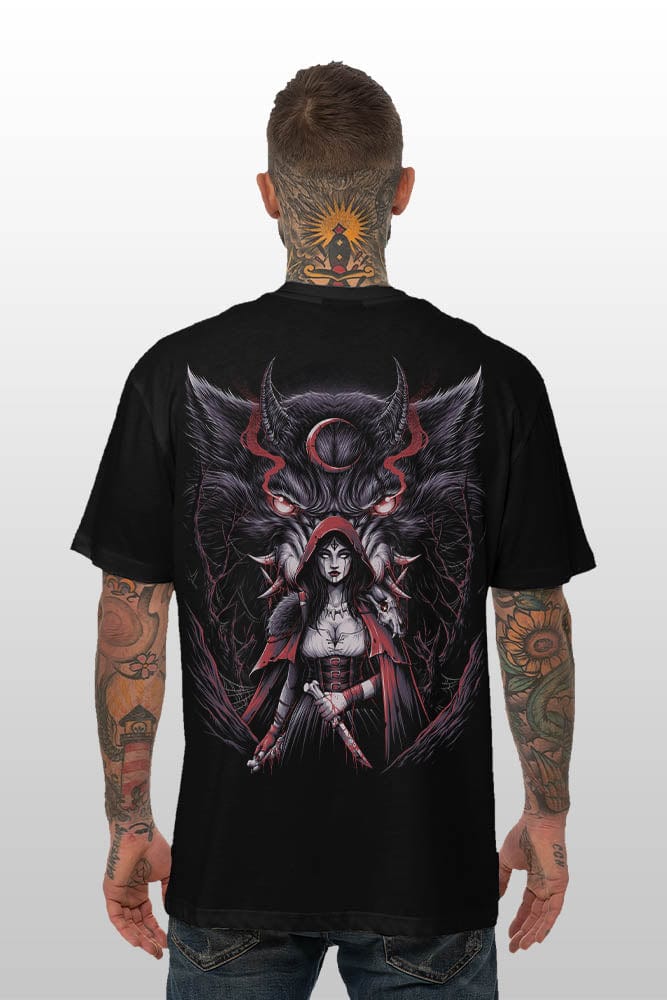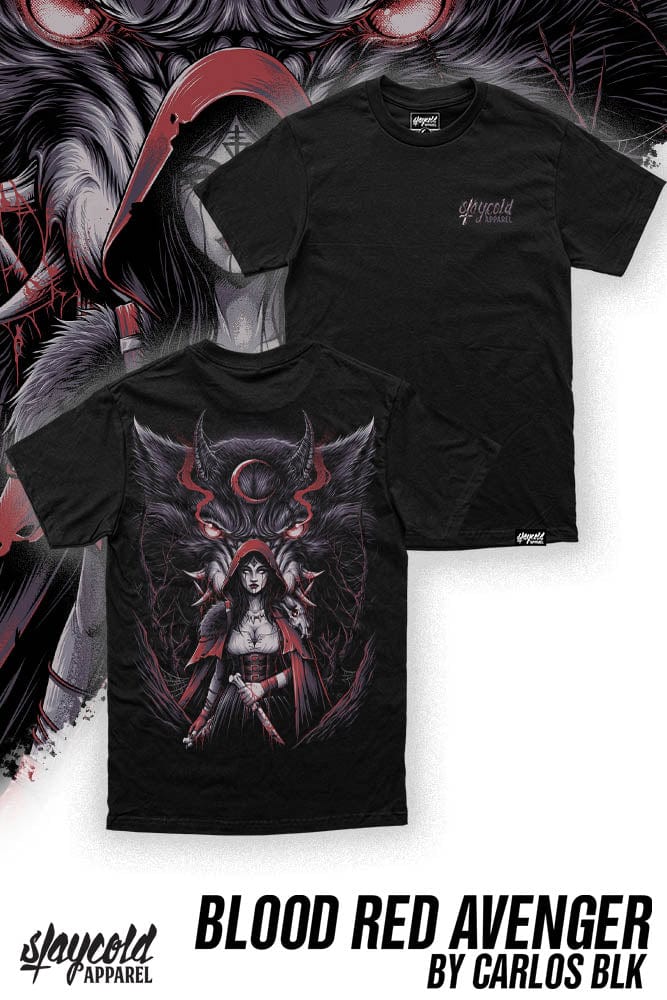 Blood Red Avenger - T-Shirt
---
In this twisted tale, the wolf and Red Riding Hood are no longer foes but kindred spirits, bound by blood and darkness. Together, they prowl through enchanted woods, seeking justice with teeth bared and hearts aflame. The wolf's fangs glisten like rubies, the hood drenched in crimson allure. Let this design be your invitation to join their occult journey, where the line between predator and protector blurs. Embrace the duality within, for in the shadows, the "Blood RedAvenger" awaits.

Material: 100% cotton
Colour: black
Print: screenprint on the front & back
Fit: unisex - EU sizing - regular fit

For a 1.80m tall person, we recommend size L.

Influenced & designed by tattoo artists.
We proudly stand behind every product we make.
Artwork by @blackoutblk