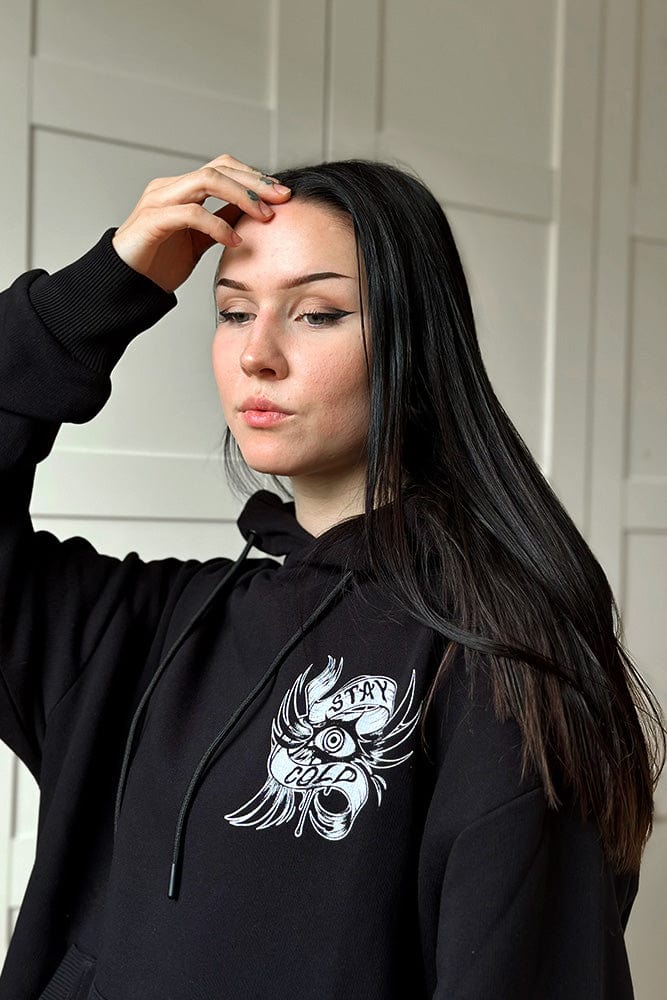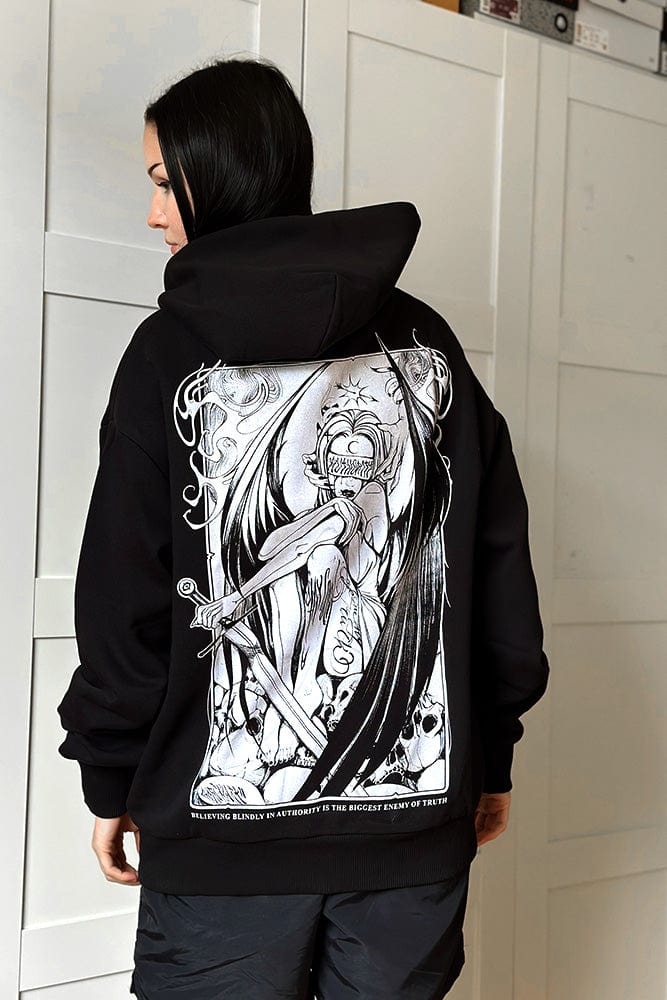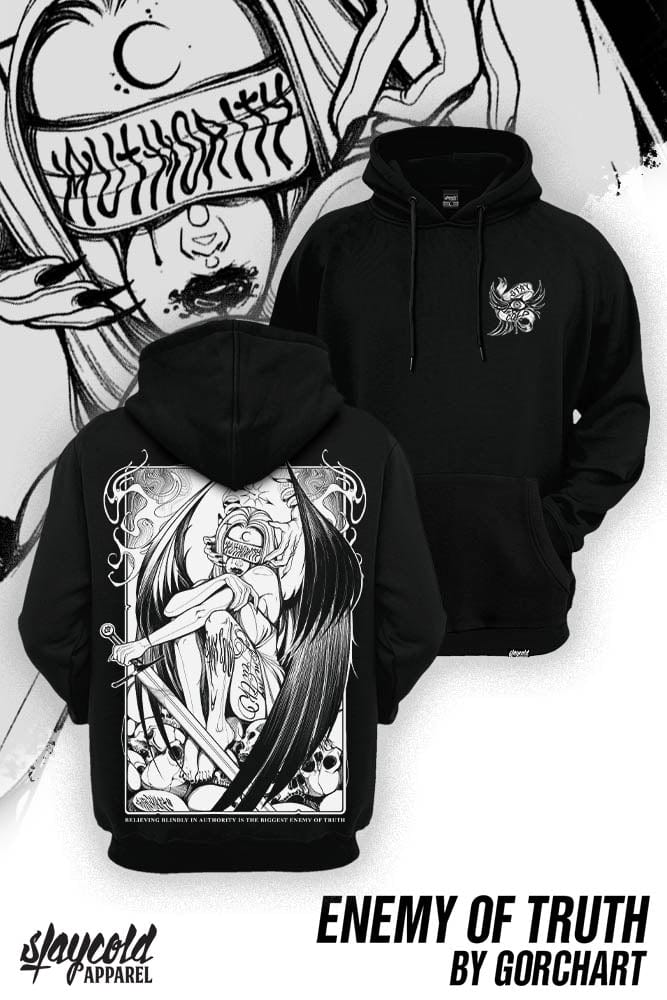 Enemy of Truth - Hoodie
---
117.+ wear our pieces & defeat conformity
The "Enemy of Truth" Hoodie is a statement of rebellion and enlightenment. Envelop yourself in this bold proclamation: "Believing blindly in authority is the biggest enemy of truth." It's a manifesto for free thinkers and truth-seekers. With every thread, we challenge the status quo, urging you to question, explore, and unveil the hidden realities. Wear this emblem of defiance proudly and become a warrior in the battle for knowledge. In a world blinded by conformity, be the harbinger of truth, unyielding and untamed.
Material: 65% cotton, 35% polyester-brushed fleece
Colour: black
Print: screenprint on the front & back
Fit: unisex - EU sizing - regular fit

For a 1,80 m tall person, we recommend size L.

This is our new and improved hoodie with an updated fit - please check the size chart to find your size.
Influenced & designed by tattoo artists.
We proudly stand behind every product we make.
Artwork by @gorchart
This product has no reviews yet.