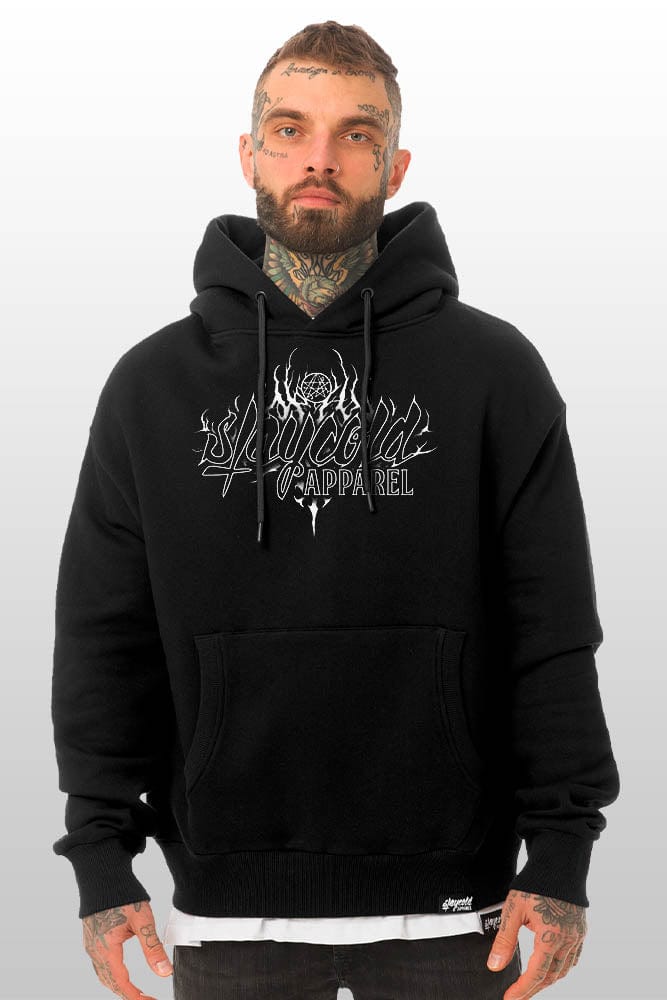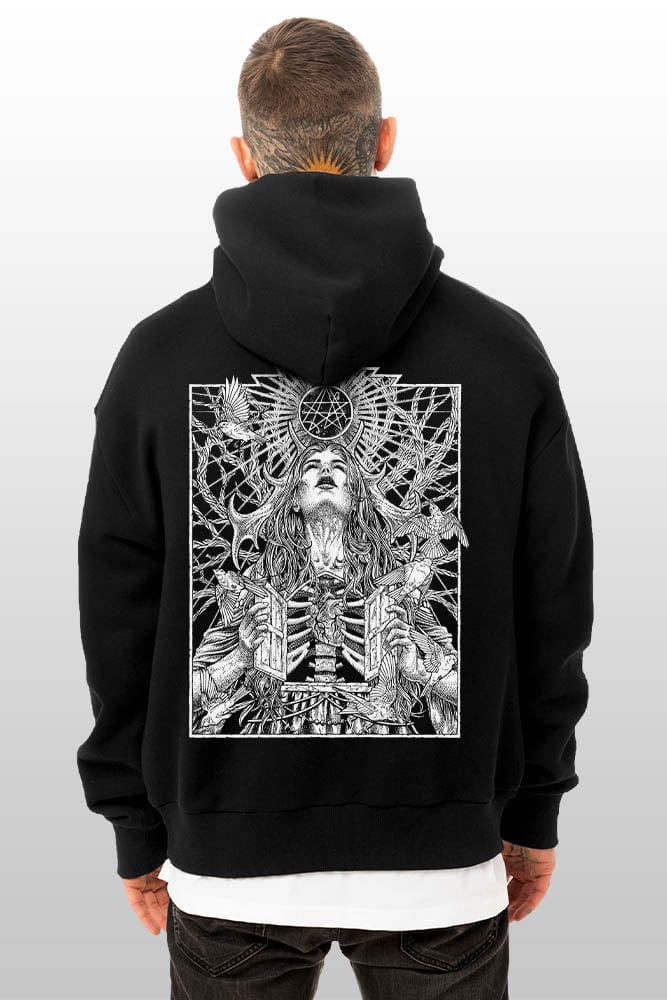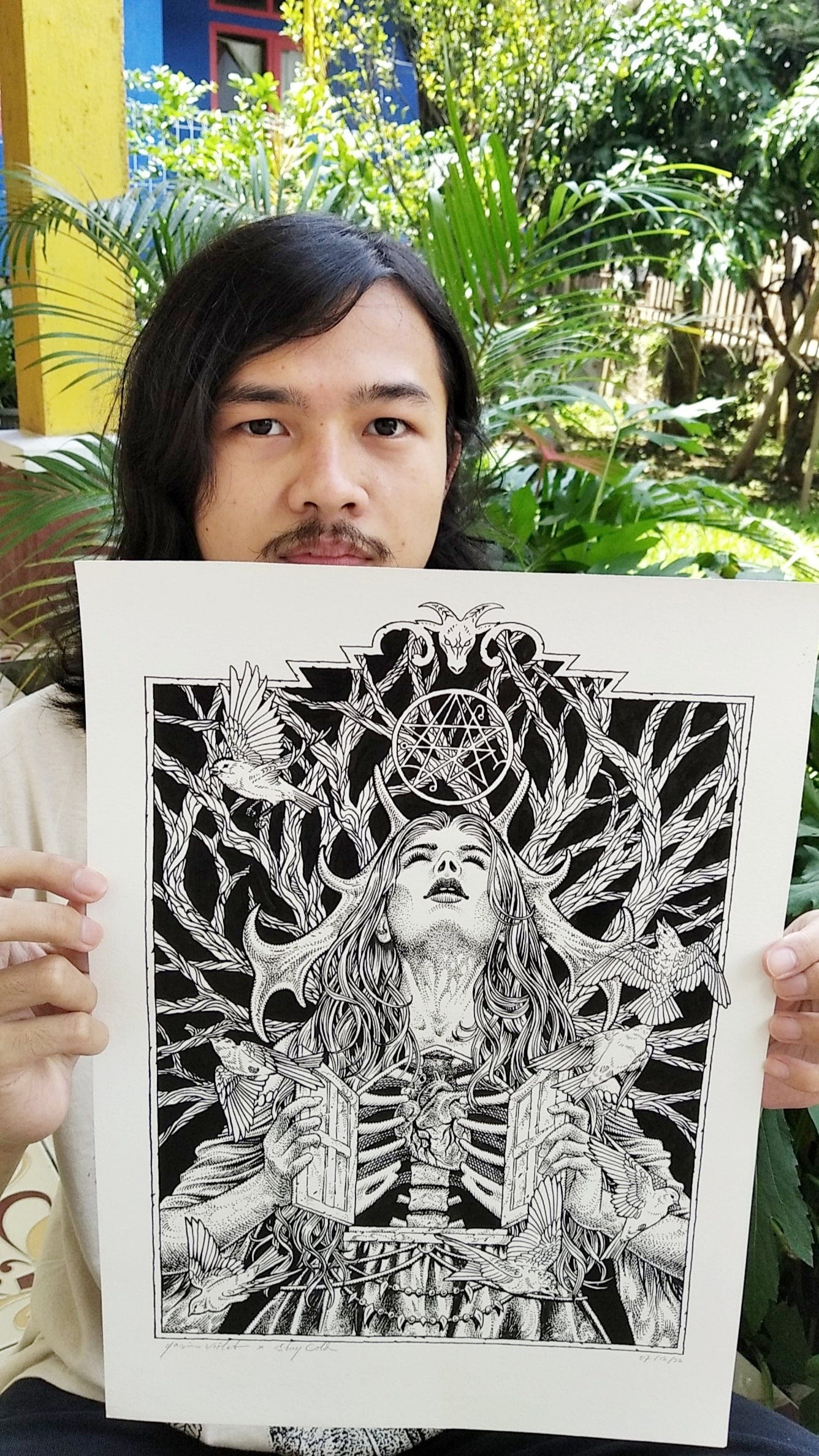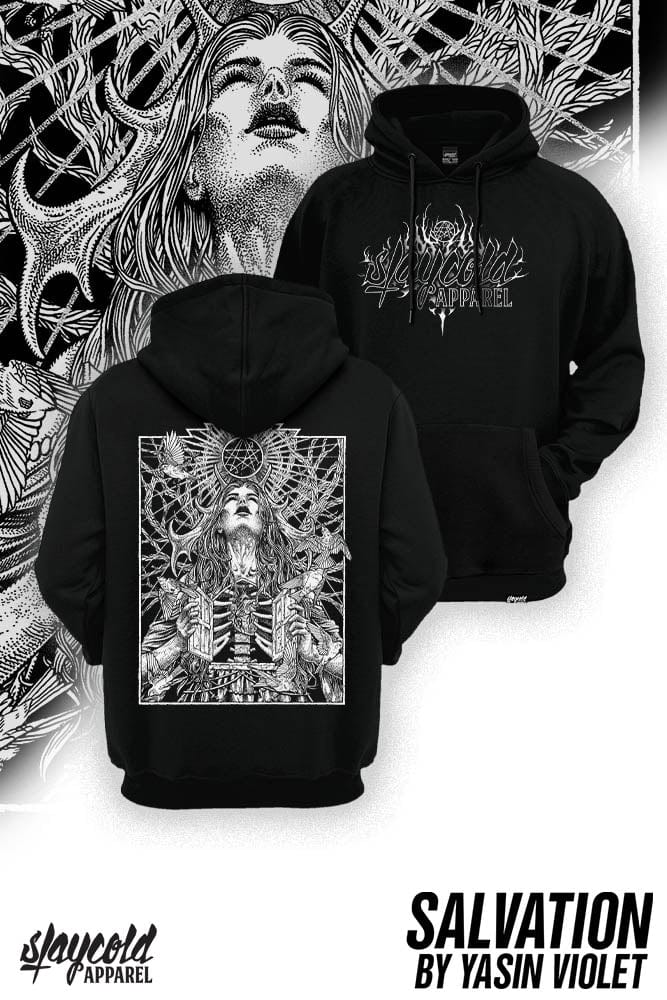 Salvation - Hoodie
---
This design by Yasin Violet an is emblem of the mystical journey towards freedom and enlightenment. With intricate details "Salvation" evokes the sense of otherworldly power that lies within us all. This design speaks to the spirit of those who live by their own rules, those who forge their own destiny, and those who seek to defeat conformity with every breath they take.

Material: 65% cotton, 35% polyester - brushed fleece
Colour: black
Print: screenprint on the front & back
Fit: unisex - EU sizing - regular fit

For a 1,80 m tall person, we recommend size L.

This is our new and improved hoodie with an updated fit - please check the size chart to find your size.
Influenced & designed by tattoo artists.
We proudly stand behind every product we make.
Artwork by @yasinviolet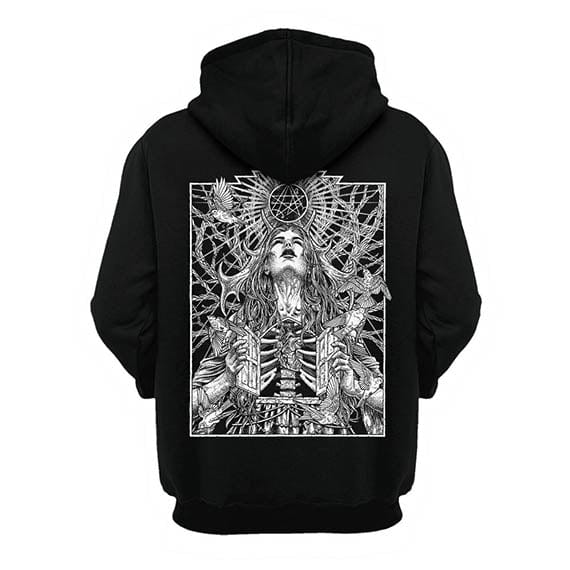 Stay Cold Apparel, hailing from the dynamic streets of Berlin, Germany, since 2015, is the brainchild of
Maximilian Abraham.
In a rapid journey, it quickly gained worldwide recognition.Max, embarked on a unique journey, transitioning from a graffiti artist to a musician, managing his own music studio, and eventually giving birth to his own streetwear brand .
You can see that he is a free spirit not your typical designer; he's a creator at heart and blood, an individual who doesn't conform to the fast fashion grind.
"My mother, a fashion designer herself pushed me into art from the very beginning. I always had an inner ambition that drove me to do creative things. I love to build things up. I painted a lot as a kid."
I started 'Stay Cold Apparel' to be able to express my creativity and make a living out of it. I wanted to bring quality and character back into streetwear while creating highquality, resistant and durable clothing . I had to build a brand which aligns with my kind of style, my sense of aesthetics, and also reflects my cultural background.
That's why Stay Cold Apparel encapsulates Max's background and passions, including his devotion to art, the enigmatic world, and the vibrating music scene.