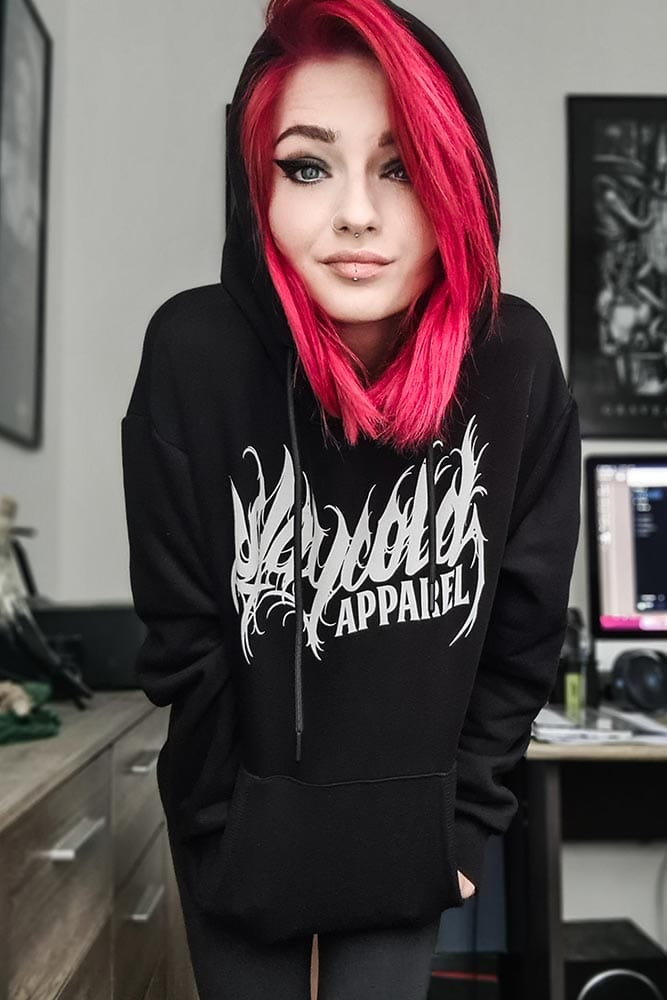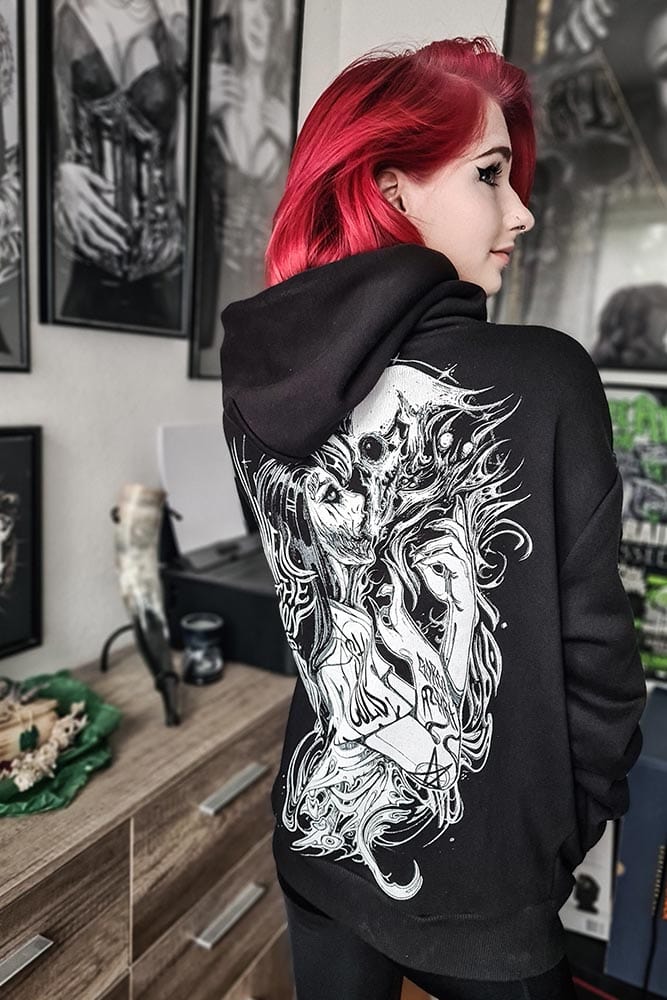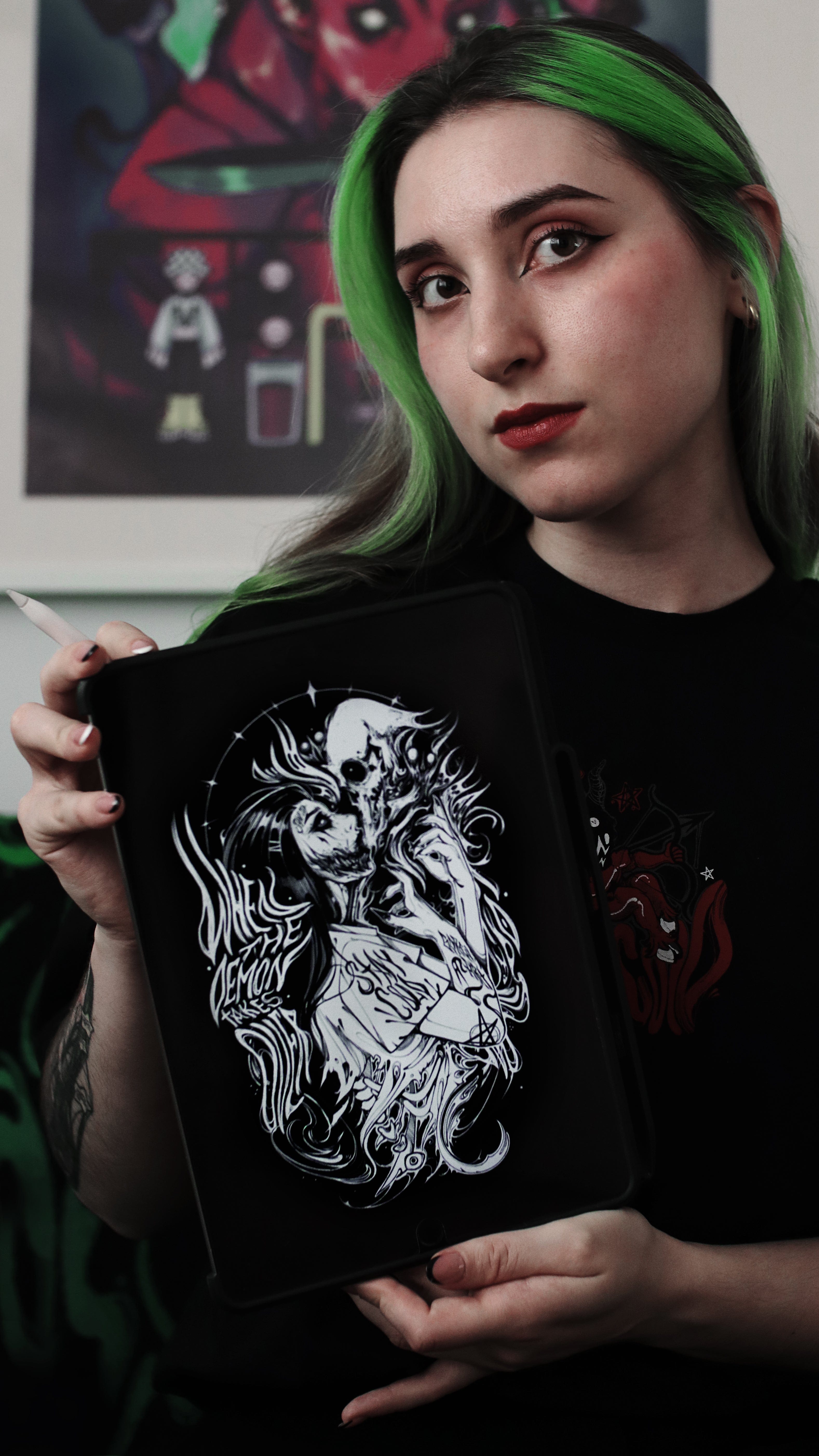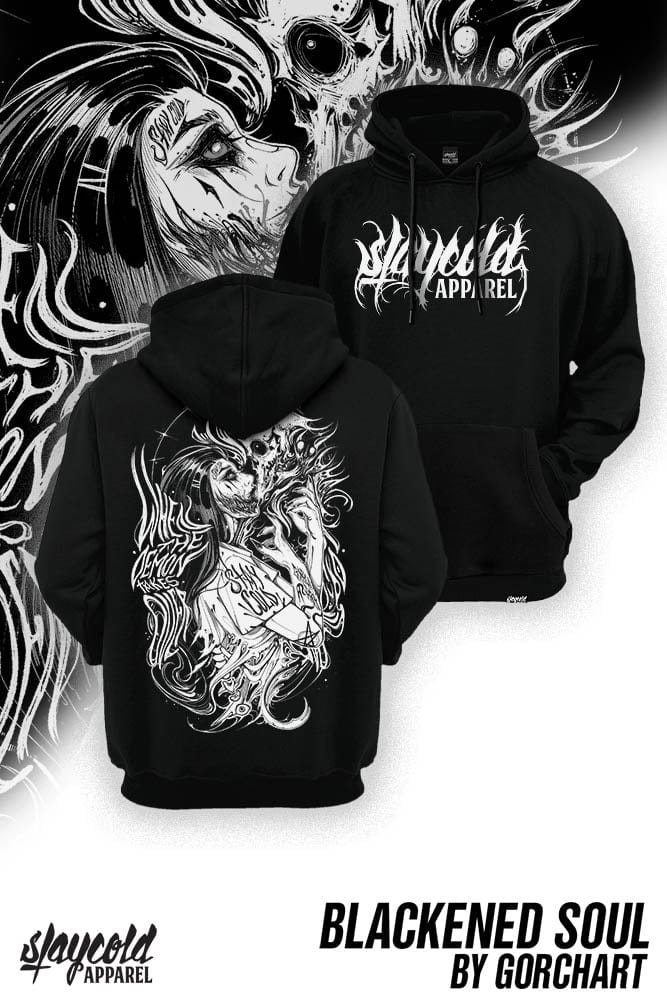 Blackened Soul - Hoodie
---
In the depths of the human psyche, there lies a darkness that few have ever seen. It is the place where the inner demons dwell, where the soul is blackened by the weight of its own despair. And it is this world that our friend Gorchart has captured with the "Blackened Soul" Design. It stands for the eternal struggle between light and darkness but is a reminder that even in the darkest of times, there is still hope.

Material: 65% cotton, 35% polyester - brushed fleece
Colour: black
Print: screenprint on the front & back
Fit: unisex - EU sizing - regular fit

For a 1,80 m tall person, we recommend size L.

This is our new and improved hoodie with an updated fit - please check the size chart to find your size.
Influenced & designed by tattoo artists.
We proudly stand behind every product we make.
Artwork by @gorchart