YO, WELCOME TO THE SICKEST ART CLOTHING BRAND OF ALL!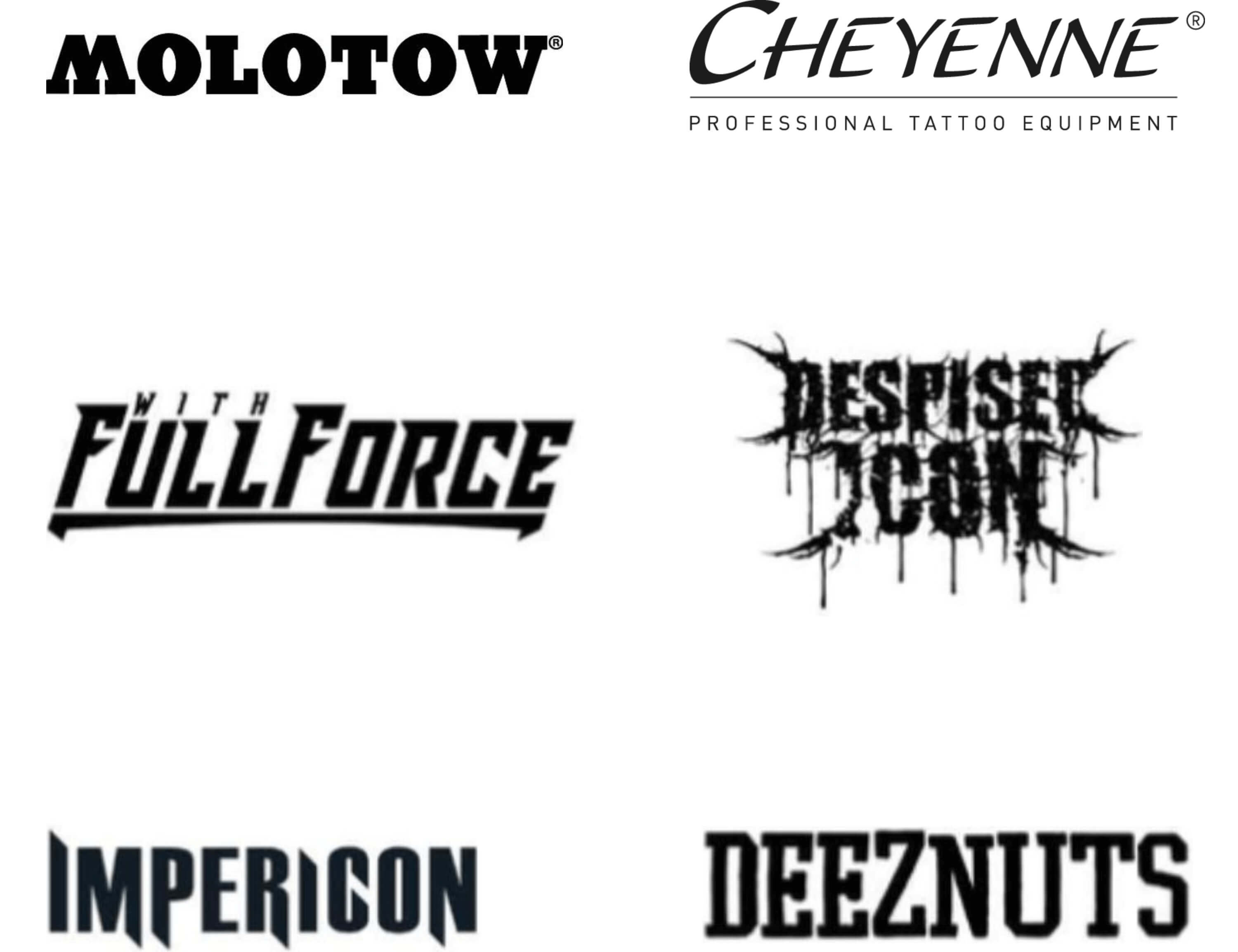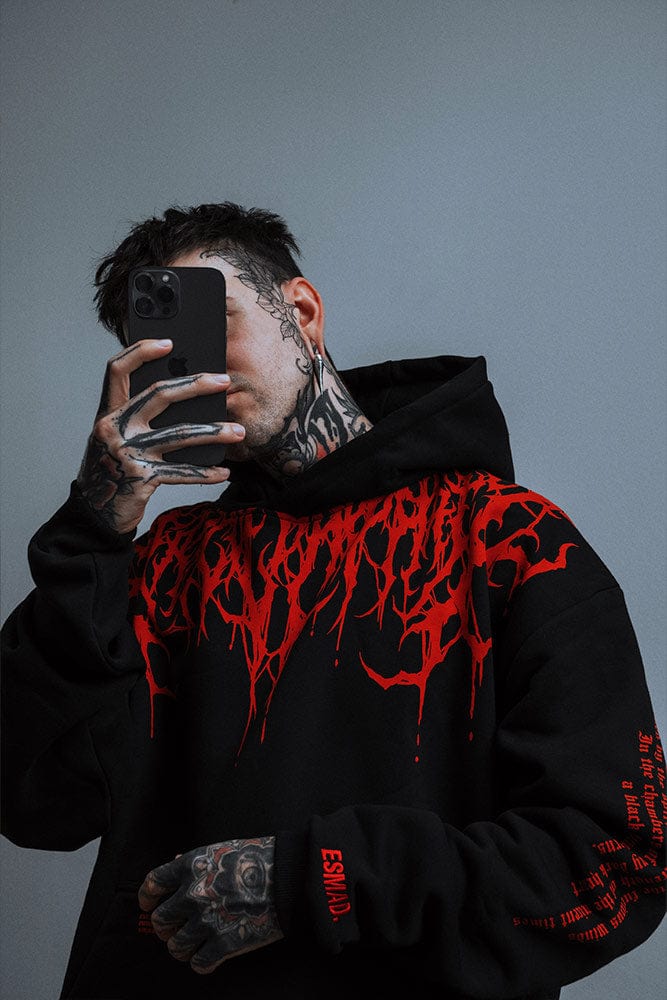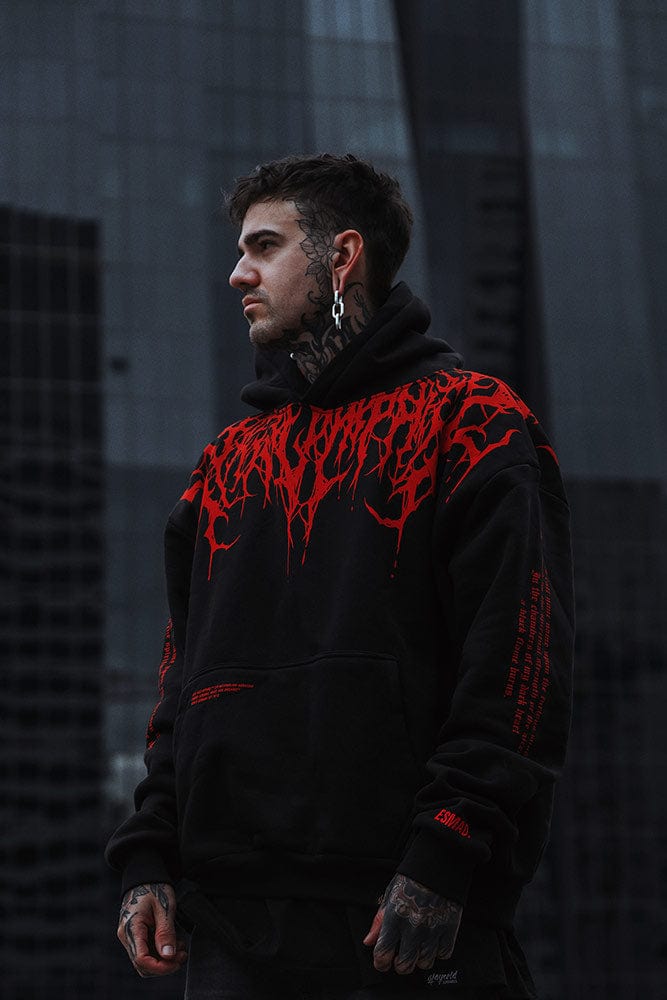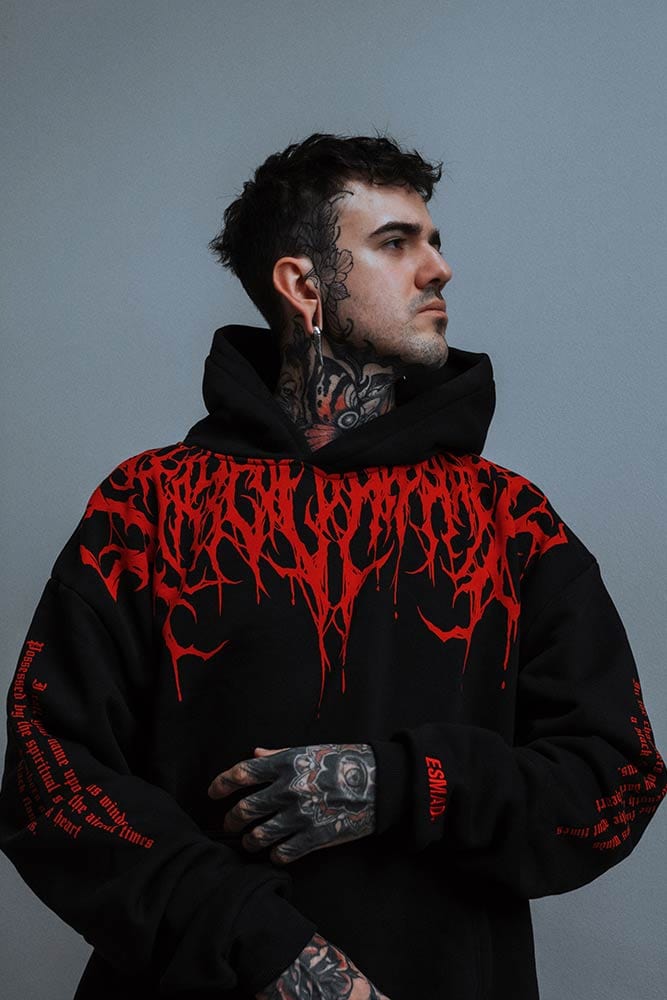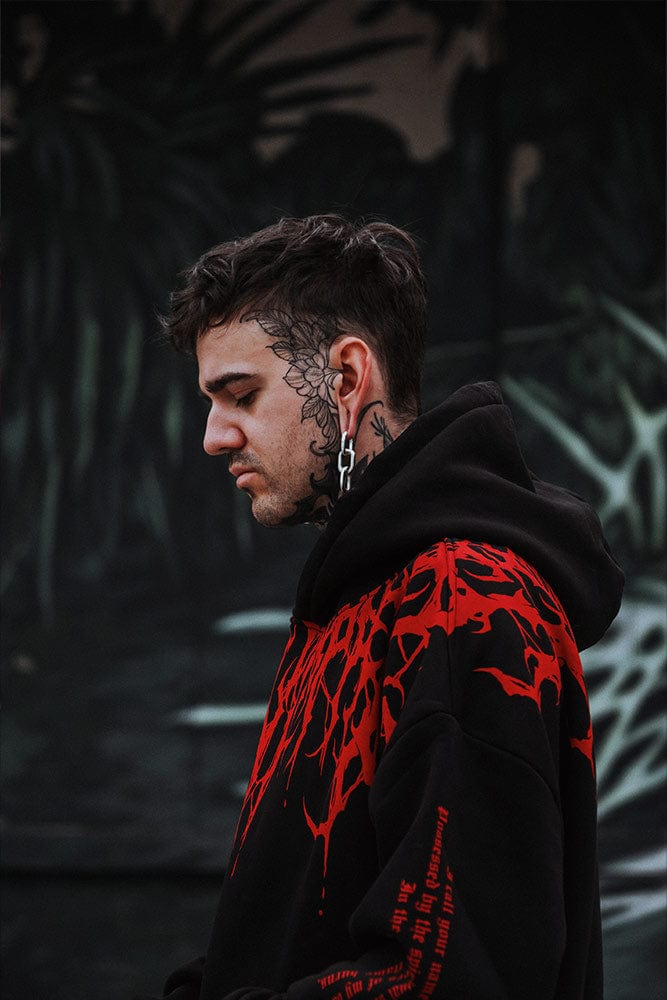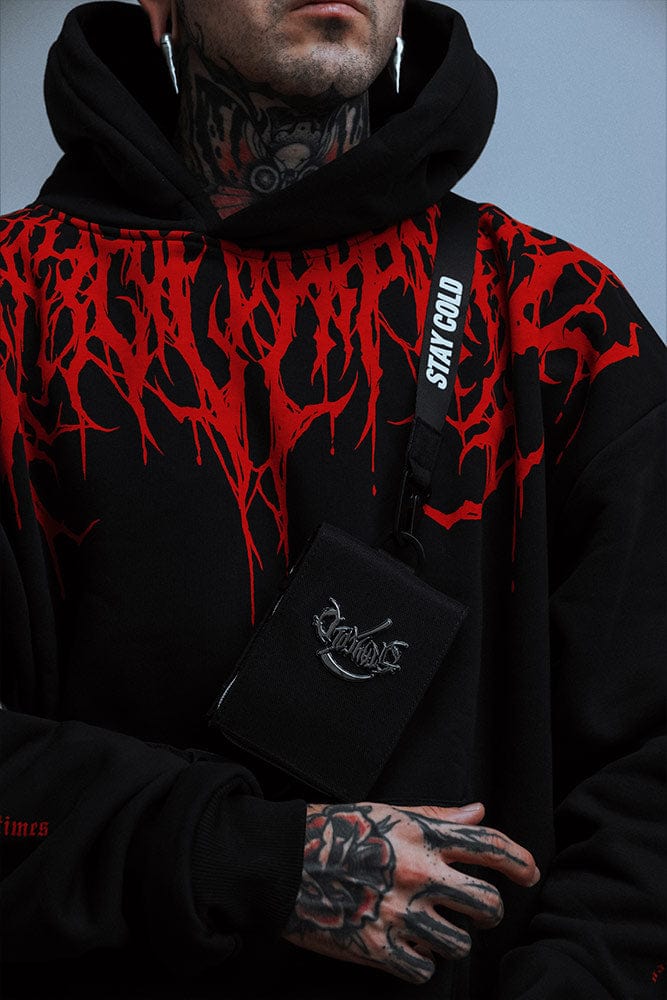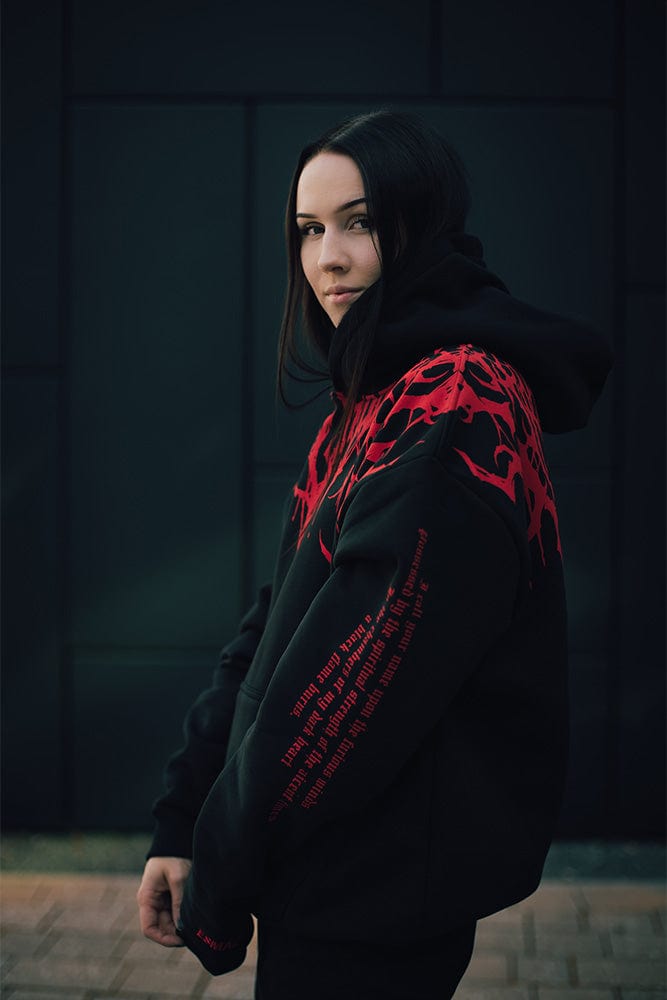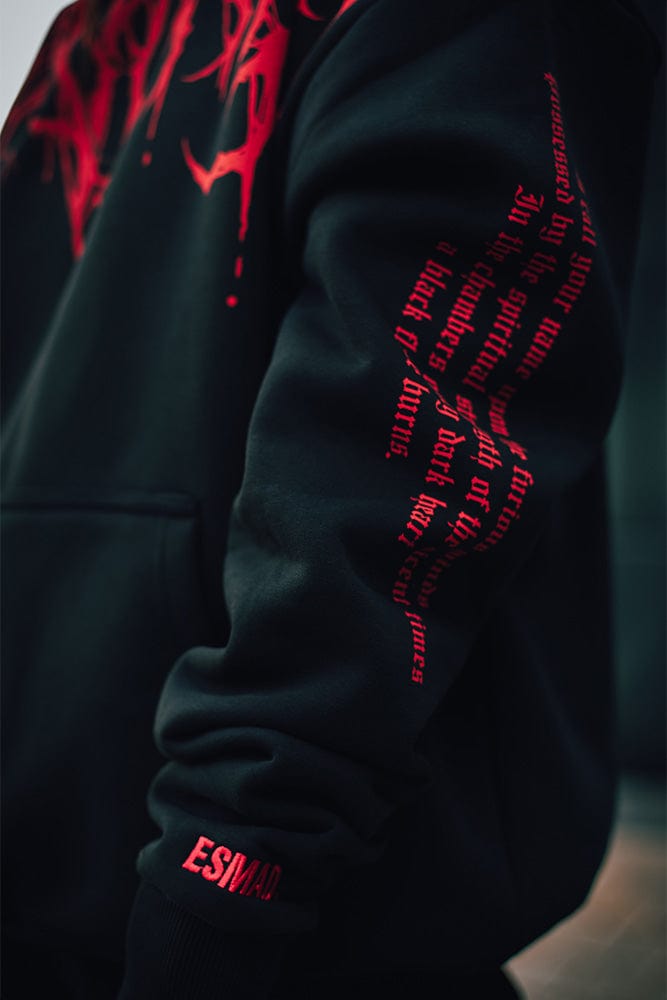 Emerging from the abyss, the "Reign of Blood" Oversized Hoodie is a masterpiece. It's bold, menacing red death metal lettering sprawls across your shoulders like the blood of your enemies, a proclamation of your unwavering commitment to win every battle. Adorning the sleeves, the quote: "I call your name upon the furious winds. Possessed by the spiritual strength of aincent times. In the chamber of my dark heart, a black flame burns." These words, like an incantation, beckon the forces of the underworld to rise. Crafted with precision, this heavy oversized hoodie boasts superior quality, combining 65% cotton and 35% polyester, with a brushed fleece interior for unparalleled comfort.


It envelopes you in warmth and strenght, a testament to the uncompromising standards of Stay Cold Apparel. The prints are meticulously rendered with high-quality screen print, ensuring their longevity and intensity. The "Reign of Blood" Hoodie is a symbol of your allegiance to the darker realms, a declaration that you are the master of your own destiny in a world full of chaos. Defy conformity and embrace your true self.

Material: 65% cotton, 35% polyester-brushed fleece, 400GSM  
Colour: black
Print: screenprint on the front & back
Fit: unisex - EU sizing - oversized - for regular fit pick the smaller size

For a 1,80 m tall person, we recommend size L.


This is our new and improved hoodie with an updated fit -please check the size chart to find your perfect size.

Influenced & designed by tattoo artists.
We proudly stand behind every product we make.

Designed by Max @Staycold
"HALL OF FAME"
REISSUED SPECIAL EDITIONS
Behind the Scene of Stay Cold Apparel
View all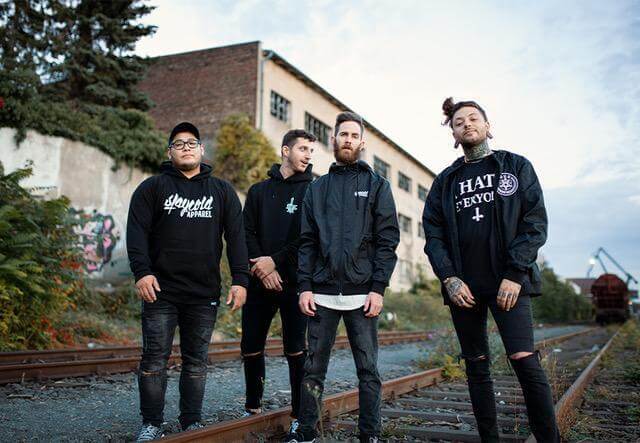 Chelsea Grin / Artist Spotlight
We talked to Tom Barber, the lead singer of Chelsea Grin, about his difficult relationship with the music industry, the online trolling he has experienced, and the risks he has taken to be in the...
catg-Artist Spotlight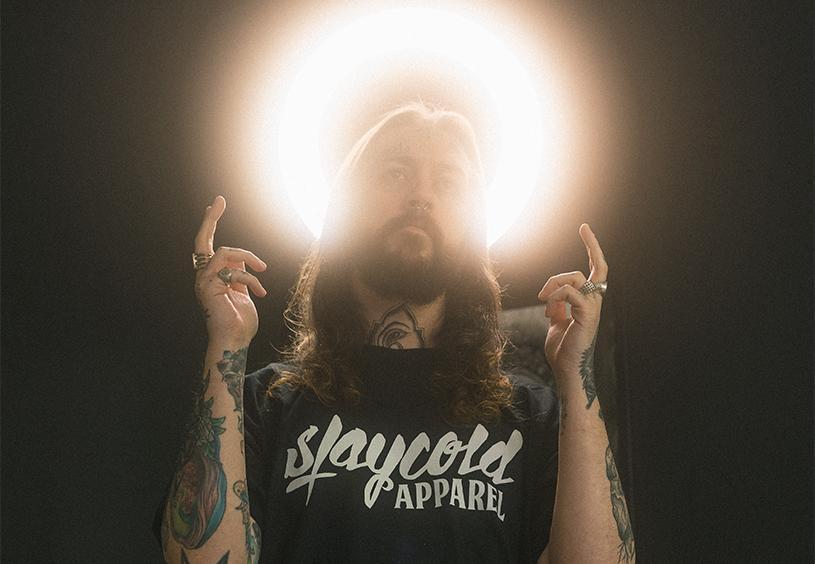 We are going to meet cool tattoo artists regulary, not only to have a look on their art and style but also to find out everything you ask for! Yes you've read right!
catg-Artist Spotlight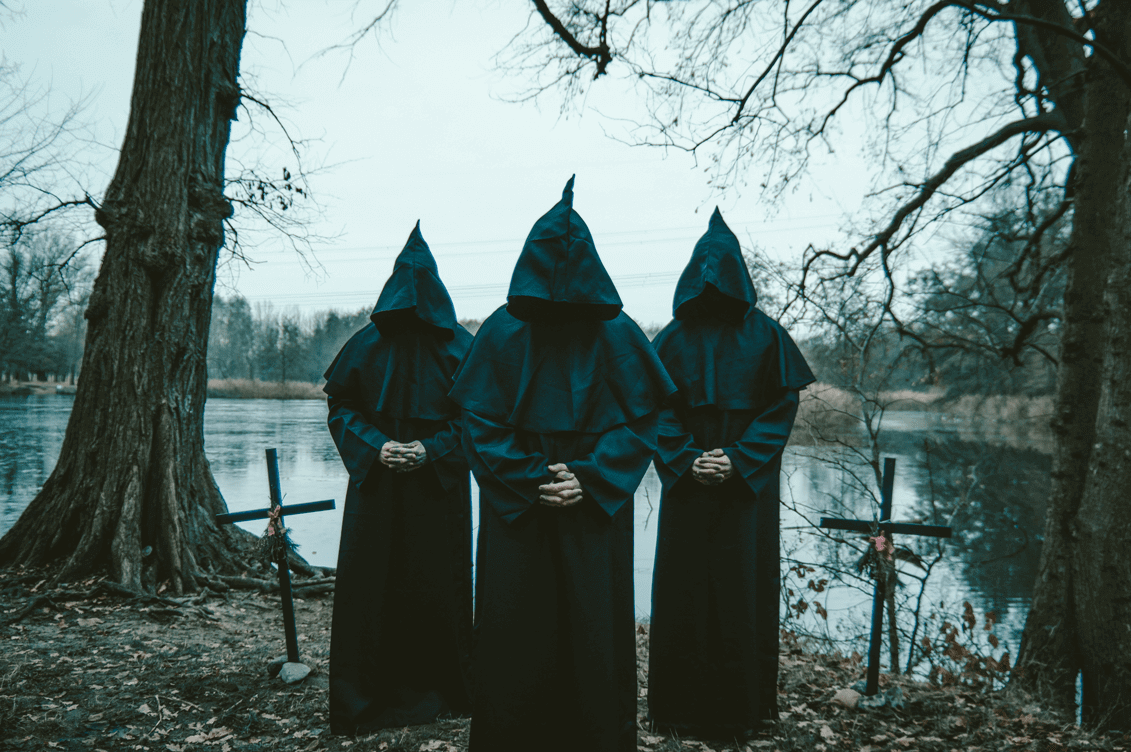 Stay Cold Apparel, hailing from the dynamic streets of Berlin, Germany, since 2015, is the brainchild of
Maximilian Abraham.
In a rapid journey, it quickly gained worldwide recognition.Max, embarked on a unique journey, transitioning from a graffiti artist to a musician, managing his own music studio, and eventually giving birth to his own streetwear brand .
You can see that he is a free spirit not your typical designer; he's a creator at heart and blood, an individual who doesn't conform to the fast fashion grind.
"My mother, a fashion designer herself pushed me into art from the very beginning. I always had an inner ambition that drove me to do creative things. I love to build things up. I painted a lot as a kid."
I started 'Stay Cold Apparel' to be able to express my creativity and make a living out of it. I wanted to bring quality and character back into streetwear while creating highquality, resistant and durable clothing . I had to build a brand which aligns with my kind of style, my sense of aesthetics, and also reflects my cultural background.
That's why Stay Cold Apparel encapsulates Max's background and passions, including his devotion to art, the enigmatic world, and the vibrating music scene.