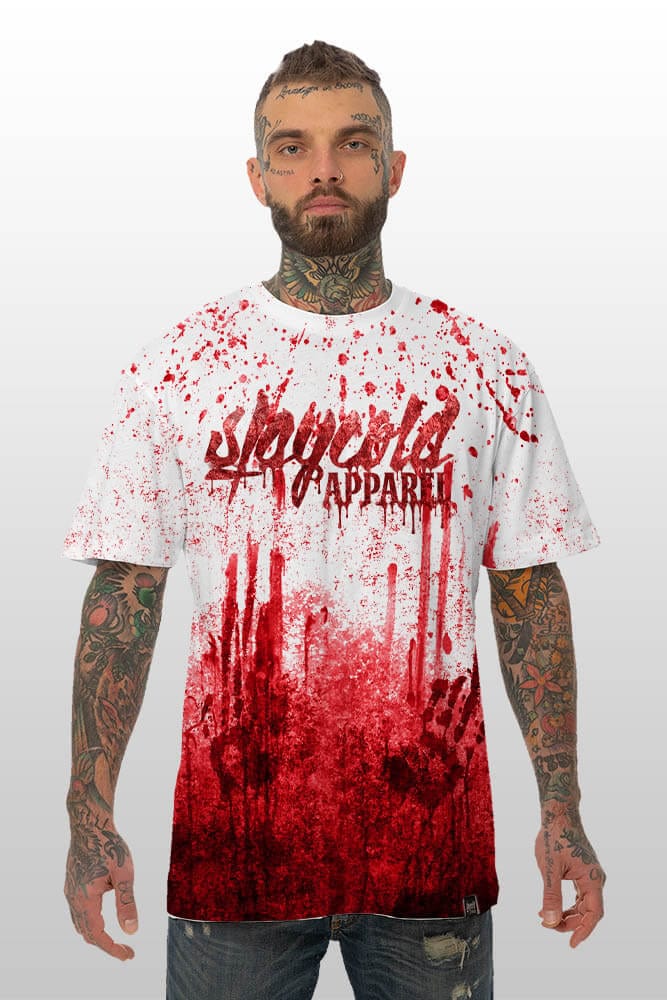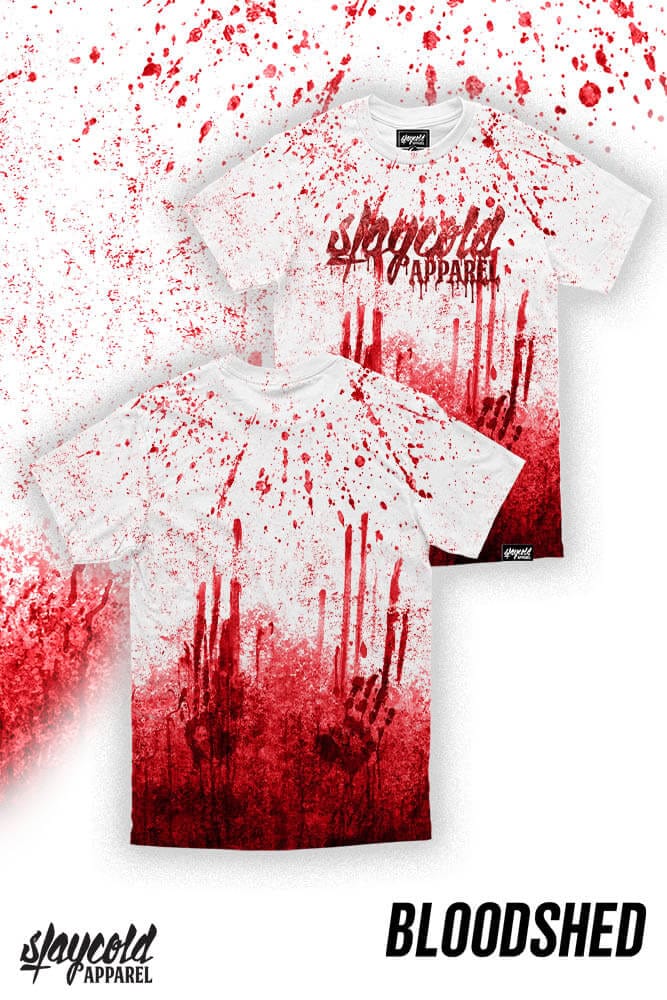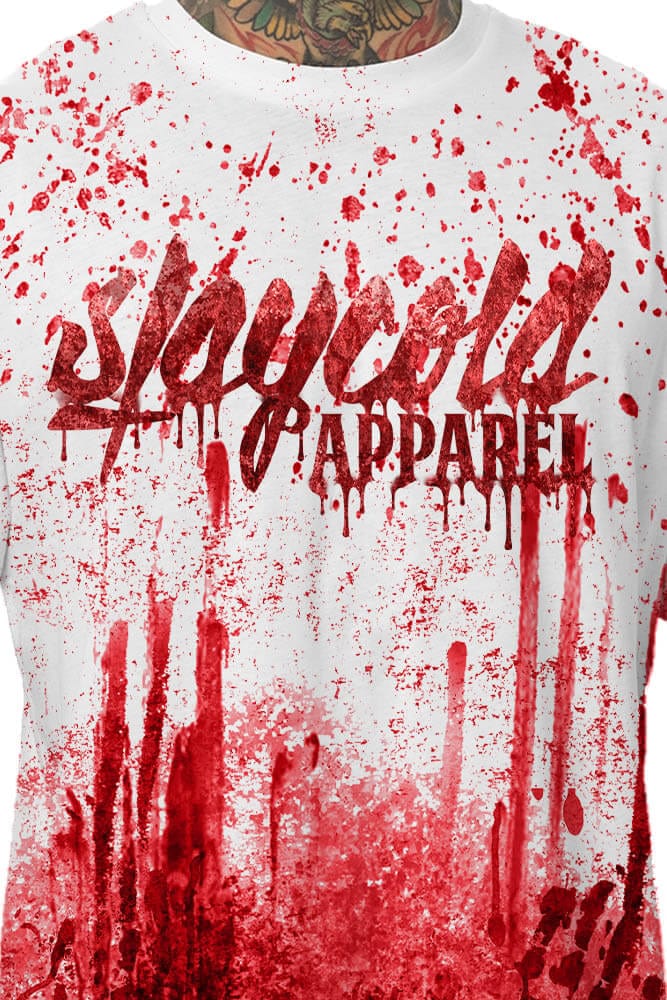 Bloodshed - T-Shirt
---
117.+ wear our pieces & defeat conformity
This Halloween, immerse yourself in the sacrificial allure of the "Bloodshed" T-Shirt. Wear it proudly as you step into the abyss, for in darkness, we find our true selves. Each drop, an oath to the macabre, a pact with the night. This is nota shirt; it is a vessel, a conduit to the sinister. Dare you embrace its dark power?
Material: 100% cotton
Colour: white
Print: screenprint on the front & back
Fit: unisex - EU sizing - regular fit

For a 1.80m tall person, we recommend size L.

Influenced & designed by tattoo artists.
We proudly stand behind every product we make.
Artwork by Stay Cold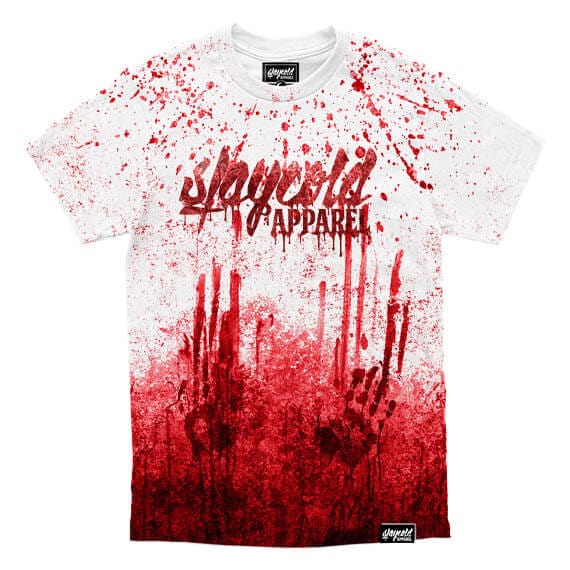 This product has no reviews yet.